If it ain't Baroque, don't fix it!
The Austrian Identity and Top Reasons to Visit Austria
Deciding between Postojna Caves or Škocjan Caves? I never thought I would be defending a cave, but the theme of this blog is going to be "Give Postojna a Chance!"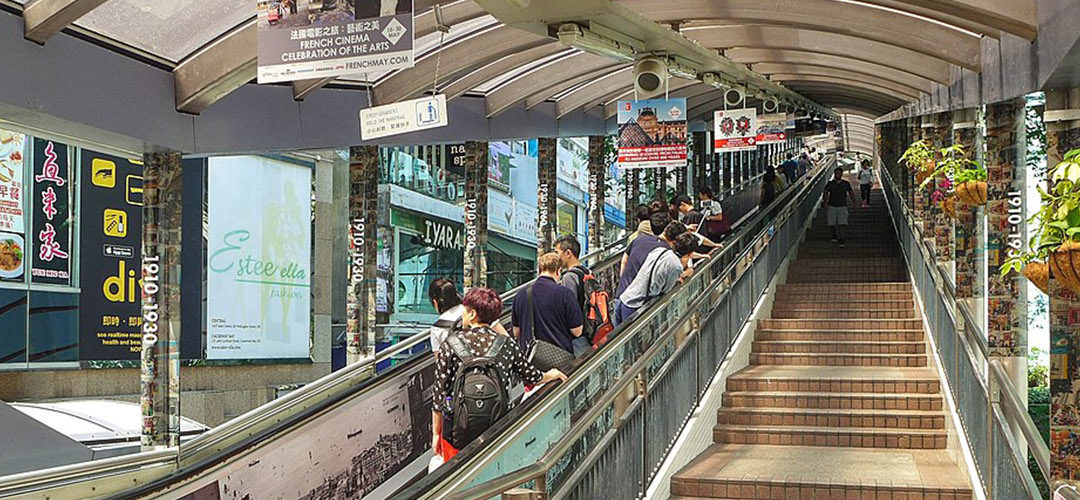 The Mid Levels Escalators. Urban Necessity or Accidental Tourist Attraction? – For those exploring Hong Kong Island and want to spend a most enjoyable morning, then this is it! A quick taste of what Hong Kong offers in one vertical ride.
Deciding between Postojna Caves or Škocjan Caves? I never thought I would be defending a cave, but the theme of this blog is going to be "Give Postojna a Chance!"
The Austrian Identity and Top Reasons to Visit Austria
Like the local coffee, this irresistible dessert has middle eastern origins but is now a trademark of coffee houses and pastry shops across Austria. The Apfelstrudel is filled with juicy apples, raisins, rum, cinnamon, lemon juice and grated hazelnuts. It is often served with vanilla sauce and is a delight at any time of the day. Enjoy!
One of Austria's most famous exports is the former bodybuilder,movie star and politician. Hailing from the town of Thal near Graz, Arnold took up bodybuilding as a teenager with dreams of making it big in America. He achieved his dreams and today is a household name. He opened his own museum in his home town in 2011. Everything is possible with a little ambition says Arnie.
The hills really are alive in Austria! The Austrian Alps offer some of the most stunning scenery and skiing in Europe with breathtaking views and ample opportunities for hiking in the fresh mountain air. Some of the best locations to visit are Seefeld, the Dachstein mountains around Hallstatt, the pristine lakes and mountains in Voralberg, the mountains around Alpbach and Innsbruck and of course the mountains and lakes around Salzburg. The most popular ski resorts are at: Ischgl, Nassfeld, Saalbach, Obertauern, Kitzbuhel, Mayrhofen, St Anton, Solden, Silvretta and Serfaus plus there are many others to choose from!
Austria is an absolute treasure trove for those looking to admire various styles of architecture stretching back from Roman times to today's modern designs. You will be spellbound by examples of Romanesque (St Ruprechts Church), Gothic (St Stephens Cathedral), Baroque (Jesuit Church) and Art Nouveau (Secession Building). Plus look out for the quirkiest modern designs all over Austria!
Austria has an amazing collection of beautiful castles just waiting to be explored. The best include the imposing Burg Hohenwerfen near Salzburg and the awe-inspiring Hochosterwitz with its 14 fabled gates protecting them from all who tried to capture it. Of course those in Salzburg will visit the mighty Hohensalzburg where you can enjoy fine views of the city. Other favourites are Schattenburg Castle over Feldkirch, stunning Riegersburg and the charming Schloss Ort in Gmunden.
Christmas Markets in Austria are a long standing tradition dating back to the 12th century and beyond! They run from mid November till Christmas Eve and are found in towns across Austria. The most famous are the Christkindmarkt in Vienna and also the one in Salzburg outside the Cathedral. Innsbruck, Graz and Feldkirch are also magical places to be on a clear December night. Apart from stalls there are also activities for children and theatre and music events for all ages.
Even though Vienna and Austria were not the pioneers of the coffee house or cafe, they are now world famous for developing their own style and being an integral part of local society, especially in Vienna. Some of the best coffee houses had interiors resembling palace foyers, and in the late 19th century they became famous as meeting places for great literary and political minds. Today you can enjoy the finest cups of coffee with a legendary Sacher Torte in one of many coffee houses around Vienna. They are popular as ever so pop in and experience one for yourself!
Sigmund Freud is famous for studying the human mind probably more thoroughly than any other who became before him. His contributions to psychology are vast. Freud was one of the most influential people of the twentieth century. Freud was the founding father of psychoanalysis and he studied and practiced in Vienna but died in the UK in 1939. You can visit a museum dedicated to his work at his former house in Vienna. Remember, "The ego is not master in its own house".
Austria was home to some of the greatest classical composers like Mozart, Haydn, Schubert and Strauss to name a few. The legacy of Wolfgang Amadeus Mozart remains the most famous of them all. Born in Salzburg and dying in Vienna, he composed over 600 pieces of work and his most famous include the operas The Marriage of Figaro, Don Giovanni, The Requiem Mass and the Magic Flute. His image can be seen all over Austria and especially in Salzburg and Vienna where he singlehandedly leads the charge in tacky souvenirs.
The national dish of Austria, the Weiner or Viennese Schnitzel is thinly breaded piece of pan fried veal. The restaurants of Vienna lay claim to making the perfect Schnitzel and they taste divine. It is traditionally served with a salad or potato salad. You cannot visit Austria without trying one.
Austria has some of most beautiful and exquisite palaces in the world. Be totally dazzled by the magnificence and size of Schonbrunn, the Belvedere, Schloss Hof and Mirabell. Most palaces are surrounded by the most magnificent gardens you will likely ever see. You could and probably will spend days exploring them!
Now a household name, this energy drink has its headquarters just outside Salzburg. Dietrich Mateschitz discovered energy drinks on his travels in Asia and subsequently came home to spend 2 years perfecting his version, now the famous Red Bull. It now sells billions of cans every year and is very prominent in the public eye due to their slick advertising campaigns.
The Original Sacher-Torte (Invented by Austrian Franz Sacher in 1832) has claims on being the most famous cake and the original recipe remains a well-kept secret. The basis of the entire confection is a chocolate cake, thinly coated by hand with best-quality apricot jam. The chocolate icing on top of it is the crowning glory. It tastes best with a portion of unsweetened whipped cream. It even has its own day, The 5th of December is National Sachertorte Day! Don't leave Austria without trying one.
This Hollywood musical drama starring Christopher Plummer and Julie Andrews is one of the most famous movies of all time and yet some Austrians have never seen it. Originally a Broadway Musical, the film went on to smash box office records and make the cast famous the world over. The film was a popular success in every country it opened, except the two countries where the story originated, Austria and Germany. Austrians took exception with regard to the costumes, which did not reflect traditional style, and the replacement of traditional Austrian folk songs with Broadway show tunes. The film's Nazi theme was especially unpopular in Germany. Today, Salzburg makes the most of this success by running the ever popular Sound of Music Tour which takes you to some of the movie locations around Salzburg.
Top Tips for Visiting Austria!
Do you want to be featured on Triprovider?
Triprovider invites you to submit your trip reports and share your experiences!
We are also keen to partner with local travel writers and companies.
Book your travel services for Austria
BOOK YOUR TRAVEL SERVICES