Hong Kong Amusement Parks – Disneyland or Ocean Park?
Hong Kong Amusement Parks – Disneyland or Ocean Park?
Hong Kong lives on its reputation as a world class shoppers paradise. But what to do if you have toddlers gnawing at your knees or when the reflection of another designer boutique window finds you looking tired and jaded?
Luckily Hong Kong has two fantastic amusement park options to break the mall cycle and provide you with thrills and spills of a different kind.
Disneyland and Ocean Park are the two big amusement behemoths in Hong Kong and our blog quest today is to investigate both in infinite detail to decide whether Mickey's ears trump over a docile but oh so cute Ocean Park panda and why.
To do so we must analyse both parks using our highly scientific set of pre-determined criteria:
Location and How to get there:
Disneyland – Sitting exclusively in its own corner of Lantau Island, Disney is so exclusive it has its own train line (well from Sunny Bay anyway). Take the Tung Chung line from Central and swap at Sunny Bay.
Getting on at Sunny Bay the excitement is palpable on young faces. The train even has Mickey ear shaped windows and hand grips!
> Journey time is 35-45 minutes from Central\Tsim Sha Tsui. Use your octopus card if you have one.
> Ticket prices around $HK25 one way or $HK50 return and half for children.
> Last train from Disneyland is around midnight.
RATING: Easy peasy but takes longer than Ocean Park.
On board the Hong Kong Disney Express from Sunny Bay
Ocean Park – If location is the sole criteria then Ocean Park wins hands down. If there is an amusement park with better views then we'd like to see it!
Getting here is fairly straight forward. The MTR South Island Line will take you from Central/Admiralty to Ocean Park in 6 minutes!
If you're not in a hurry and would like a more scenic route, Bus 629 leaves Central frequently. Even a taxi won't break the bank. Just beware that traffic in the Aberdeen tunnel is very heavy during peak hours so could add to travel time for buses and taxis. There can be long lines for taxis too at the end of the day so factor that in if planning on taking a cab.
> Journey time is 30 minutes for bus and car.
> MTR return trip costs around $HK11 for adults and $HK6 for children.
RATING: At 6 minutes, one of the easiest parks in the world to get to!
The MTR is the quickest option to Ocean Park, the bus is a nice ride too!
Type of Attractions/Rides:
Disneyland – Obviously Disney is aimed at a younger audience so families with children between 4-12 will relish the chance for some quality family bonding time on Main St USA.
The park is divided up into 7 themed zones with Toy Story Land and FantasyLand being the pick for infants. Grizzly Gulch and Tomorrowland offer some faster rides for the teens and Adventureland is a laid back affair centred around the mysterious Rivers of Adventure. Main Street has the usual array of eateries and souvenirs.
Toy Story Land or Fantasyland? The kids will love Hong Kong Disney!
Ocean Park – OP is a different beast altogether. A huge park with attractions for the little ones at ground level after entering (Waterfront) while the serious rides for teens and adults are spread out at the top of the mountain (Summit). For those heading to the top, you can get there by scenic cable car with stunning views of the bay or the 1300m long funicular train which is an immersive experience in itself!
At the summit several rides are clustered together in different locations with long walks between them. It is highly advisable to study your map carefully beforehand and plan your attack as it very time consuming and hard on the feet to move from one location to another (and its up and downhill as well!).
Use your time well or you will be knackered before you know it. The humidity is a killer during the warmer months!
The rides are good and nothing too extreme except possibly the Hair Raiser rollercoaster. Several rollercoasters like the Minetrain have amazing views of the bay.
The dolphin show in the Ocean Theatre is also at the summit so check for show times and factor that in if you want to attend.
At the base of the mountain are rides for the younger kids and other attractions like the animal exhibitions featuring pandas, koalas, fish and birdlife. A logical idea would be to start at the top and finish off at the bottom before exiting.
"One tip to remember is that rides can be offline for maintenance and you usually won't know until you arrive. More than a bit annoying if you've been looking forward to a particular ride."
Crowds:
Crowds can be horrendous on weekends and public holidays for both parks and the hordes of tourists from the mainland that swarm upon the parks by the busload only add to the crush. Having said that, Mondays to Thursdays are usually pleasant enough crowd wise and obviously arrive early if coming on a weekend or public holiday.
Lines can be lengthy to buy tickets, to enter and of course on the rides themselves. Queues for some rides can reach 45-60 minutes.
Always pre-purchase your tickets for both before arriving. This is easy enough through your hotel or agents like 7-Eleven and China Travel Services at the airport etc. One tip is to arrive at opening time and get in multiple rides before the tour buses arrive and queues get lengthy.
Final Conclusion:
If you have children or are just big kids and have the time, do both. You'll need a full day for each park.
If you only have time for one, then it will depend on various factors:
> If you've done Disney somewhere else then you would probably opt for Ocean Park.
> If you have younger kids and haven't been to Disney, then Disney would be the go.
> If you have older kids or a mix, then Ocean Park is the one for serious rides and sideshows as well.
> Ocean Park has the better rides and sideshows, but is exhausting in hot weather.
If you have problems with mobility then avoid Ocean Park.
It is a sprawling giant that leads off in all directions at the summit. In one section you need to take the worlds 2nd longest escalator to get to a few of the rides.
In contrast, Disney is all on level ground and is easy to navigate and enjoy.
Also note that Disney has its own themed hotels near the park so if you wanting to book a full on "Disney Experience" then you can do so complete with breakfast with Disney characters. Be aware that the hotel is not for those on a budget!
We enjoyed both and so will you if you plan well and pre-purchase tickets!
Do you want to be featured on Triprovider?
Triprovider invites you to submit your trip reports and share your experiences!
We are also keen to partner with local travel writers and companies.
Visiting Hong Kong soon? Book a service today!
Greg Kodric is an avid traveller who loves nothing better than a good wander around the streets and back streets of each new destination he visits. "I enjoy sitting somewhere with a local brew and just watching the locals get on with their daily lives. It's fascinating to explore the sights, sounds and smells of somewhere new. As well as visiting the usual tourist attractions, I like to compare the differences between places, the brands and products on offer and of course the local cuisine. I hope you enjoy my blogs!"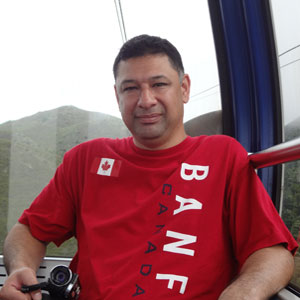 Have a question on Hong Kong? – email us at info@triprovider.com
Now it's your turn! – Have you been here? Like to know more? Like to comment on this blog?
Please leave a comment in the box below, we're waiting to hear from you!