Tourists to Slovenia – Postojna or Skocjan Caves?
Tourists in Slovenia, give Postojna caves a chance!
Postojna Caves or Škocjan Caves?
I never thought I would be defending a cave, but the theme of this blog is going to be "Give Postojna a Chance!"
Apparently cave aficionados (I love that word — aficionado — it sounds so pompous!), find that Postojna Caves to be "touristy" and are recommending that "tourists" make a detour of Postojna and head straight for Škocjan Caves instead.
Now, I have nothing against Škocjan Caves. They are magnificent and are well deserved of their UNESCO World Heritage listing. I just want to know, just who do these aficionados (that word again) think is visiting Škocjan Caves, anyway?
Škocjan Caves Ticket Office
The truth is, both sites are full of yes, you guessed it, tourists! Just like the Eiffel Tower is full of tourists. And the Great Wall of China is covered with tourists. And those people hanging upside down to kiss the Blarney Stone are tourists…. You get my drift. Tourist attractions attract tourists. Funny that.
Exit at Postojna Caves, Slovenia
But you see, it's not actually the tourists that make Postojna Caves touristy. Apparently there is a whole "Disneyland" thing going on at Postojna that the cave-snobs don't like.
I find it hard to believe cave-snobs have ever been to Disneyland, so I doubt it if they could actually in all honesty compare the two.
I HAVE been to Disneyland and can assure you that there are no boats to take you past miniature singing mannequins, nor is there a tea cup ride and not a single person in a mouse suit.
There is however, a train that takes you down 2km into the bowels of the earth so that you can see the wonders of Postojna Caves without, presumably, having to walk to get to them. Sounds good to me! Anyone with a child (who would adore the train ride in itself!) would appreciate this.
Exit at the awesome Skocjan Caves, Slovenia
I have to admit that I prefer Postojna Caves to Škocjan. I guess that makes me a cave-cretin, but I quite enjoyed the cave train and the well lit cave features.
The underworld glow that is Postojna Caves
Postojna Caves is Slovenia's Number One Attraction for a reason. It really is beautiful! Don't take my word for it, nor the word of so called experts…there is only one answer. Visit both Postojna AND Škocjan! You won't be disappointed.
Do you want to be featured on Triprovider?
Triprovider invites you to submit your trip reports and share your experiences!
We are also keen to partner with local travel writers and companies.
Visiting Slovenia soon? Book a service today!
Greg Kodric is an avid traveller who loves nothing better than a good wander around the streets and back streets of each new destination he visits. "I enjoy sitting somewhere with a local brew and just watching the locals get on with their daily lives. It's fascinating to explore the sights, sounds and smells of somewhere new. As well as visiting the usual tourist attractions, I like to compare the differences between places, the brands and products on offer and of course the local cuisine. I hope you enjoy my blogs!"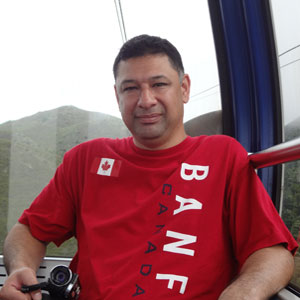 Have a question on Slovenia? – email us at  info@triprovider.com
Now it's your turn! – Have you been here? Like to know more? Like to comment on this blog?
Please leave a comment in the box below, we're waiting to hear from you!