Where to stay in Singapore
Singapore – Accommodation
Where to stay in Singapore?
Singapore is a thriving cosmopolitan city that is constantly reinventing itself to attract more visitors to the island state. Every time we return there is more to see and do. Singapore is no longer a stopover destination; it is firmly a destination in its own right.
But where to stay? A quick browse of various accommodation portals show a deluge of high end premium options, a few hostels at the other end, but really not that much in between.
I will assume that the uber wealthy will not be reading this blog, but for the rest of us who want to explore this fascinating island, where should we stay and why?
Read on as we give you some tips and insight to help with your planning.
This map shows you the most popular areas in Singapore to stay.
So where to stay?
The obvious choice would be downtown which is pretty central to everything Singapore has to offer.
Downtown consists of Chinatown and the Financial District south of the river plus the Colonial area north of the river up to Bugis St.
This is also where the greatest concentration of accommodation can be found.
Outside of Central Marina Bay is nearby, Orchard Road is a popular choice for shopaholics, Geylang for something different and of course Sentosa for those who are going to partake in all the activities offered on the island like Universal Studios.
In simplistic terms, anywhere near a MRT station is fine as Singapore's metro system is fast and clean so everywhere is within easy reach.
So let's analyse the options in a little more detail.
"In simplistic terms, anywhere near a MRT station is fine as Singapore's metro system is fast and clean so everywhere is within easy reach.."
Chinatown is lively by day and night. Smith St and Maxwell Road are very popular hawker stalls and there are temples, museums and of course bars, shops and restaurants to keep you busy! 
South Central Downtown – Chinatown and Financial District
A great option as you have access to Chinatown and lots of restaurants and hawker stalls like Lau Pa Sat, Maxwell Road and Smith St which you can visit for lunch and dinner.
There are lots of cool bars and riverside seafood restaurants along Boat Quay also. This is the place to load up on souvenirs. Chinatown also has some great museums and excellent views of Marina Bay Sands.
Clarke Quay is party central with loads of bars, restaurants and clubs like Zouk keeping patrons happy into the wee hours. Beware though, this is not the place to come if you're on a budget!
Little India is chaotic just like the real thing! The Mustafa Centre is a department store open 24 hours but don't come if your claustrophobic!
North Central –
Lively area around Clarke Quay which is buzzing at night. The area around Bugis St is also teeming with life. Although past its heyday, Bugis St is still a popular market and nearby you can also pop into Raffles for a Singapore Sling. There is a glut of top end hotels along Hill St including Raffles, Intercontinental, Peninsula, Fairmont and Carlton.
Further north Little India and the Arab Quarter are also nearby offering more unique experiences.
Sentosa Island has loads of activities for kids and big kids alike! It is home to Universal Studios, Adventure Cove water park, Madame Tassauds, Marine Life park and much more. Plus the beach is cool for just relaxing and enjoying a drink with a sea breeze!
Sentosa –
Like a big family amusement park (complete with long queues!), Sentosa Island has loads of activities for kids and big kids alike! It is home to Universal Studios, Adventure Cove water park, Madame Tassauds, Marine Life park and much more.
Hotels often offer packages that include attraction passes which may save you a few dollars which is good as costs mount up quickly on Sentosa Island!
If you are making full use of the facilities, then Sentosa would be a good option. Getting off the island is by monorail, walking or by car. Vivo City is a huge shopping mall over the bridge directly opposite Sentosa where you can use the MRT.
You will find mall after after mall on Orchard Road. Test your retail stamina and your wallet!
Orchard Road –
Always lively and frantic (try finding a table at lunchtime!), the strip of wall to wall shopping arcades will keep shopaholics happy for hours and even days. Always a fun time if you're up for some window shopping (unless you're super rich as Orchard Road is geared towards the high end crowd), Orchard Road is also home to every restaurant franchise you can think of so no shortage of choice there either!
Also close to the Botanic Gardens.
Geylang –
Probably the tamest red light district you will encounter, Geylang is like hanging with the locals and offers a budget experience with an alternative feel. An interesting place to stay with great seafood restaurants and has close access to East Coast Park.
Lau Pa Sat hawker market is famous for its Satay!
What about Singapore accommodation in terms of price?
Even blind eye Freddy can see that Singapore is geared towards the high end of town and establishments like Raffles and the Fullerton attract premium rates.
Singpore is not cheap. Food and beverage prices are among the highest anywhere but the corporate high flyers and independently wealthy lap it up with aplomb.
For those looking for high end options, there is no shortage of choices. The hotels around the river offer fantastic views and command up to $S1200 a night.
A casual observation shows that although having a glut of high end choices and low end disasters, there really isn't much in between for those who can't afford a Singapore Sling at $S32 or who don't want a room the size of a matchbox.
Families are a good case in point. Finding a suitable room for 5,4 or even 3 people isn't easy as most rooms are dedicated to couples or singles on business. With a foldaway bed added, some rooms become extremely tight.
For larger families, two interconnecting rooms are often needed so the price doubles.
If you can afford it, try to find an option that includes breakfast (especially on Sentosa where eating out is outrageous). This will set you up for the day and reduce costs for lunch.
In conclusion, Singapore is a joy to visit. Attractions like Gardens by the Bay and the Night Safari are fantastic and they are constantly building new attractions.
Accommodation is plentiful, but finding good value in the mid to low range is a challenge. There are some nice places, but there are also some real dives.
Read the reviews and contact the hotels direct to demand their best rates. You can often get a better deal than through the wholesale websites.
Location is not a big factor as explained above, but you may have a favourite area or things you primarily want to visit.
Where else can you find a hotel where people book solely for the pool (Marina Bay Sands infinity pool – amazing views, if you can get past the hordes taking selfies!)
– Ah, Singapore…
Our personal choice in Singapore is the Swissotel Merchant Court – mid range in price and great value for money – excellent location and one of the best pools in Singapore. 
The Swissotel Merchant Court offers a great location with stylish rooms and a great pool.
Do you want to be featured on Triprovider?
Triprovider invites you to submit your trip reports and share your experiences!
We are also keen to partner with local travel writers and companies.
Visiting Singapore soon? Book a service here today!
Greg Kodric is an avid traveller who loves nothing better than a good wander around the streets and back streets of each new destination he visits. "I enjoy sitting somewhere with a local brew and just watching the locals get on with their daily lives. It's fascinating to explore the sights, sounds and smells of somewhere new. As well as visiting the usual tourist attractions, I like to compare the differences between places, the brands and products on offer and of course the local cuisine. I hope you enjoy my blogs!"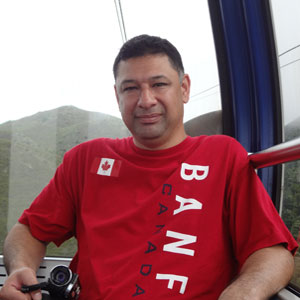 Have a question on Singapore? – email us at info@triprovider.com
Now it's your turn! – Have you been here? Like to know more? Like to comment on this blog?
Please leave a comment in the box below, we're waiting to hear from you!