Would you like to write for Triprovider?
WRITERS –

Triprovider welcomes submissions from travel writers who are interested in writing for Triprovider.

So what are we looking for? – In a nutshell we are looking for people who are able to specialise in writing trip reviews for a certain country or location so that we can build up a global network that eventually covers all regions.

Ideally we are looking for people who really want to be part of the team, that is LIVE and BREATHE Triprovider. Please don't submit if you will write one article and disappear never to be seen again – only submit if you're serious and have the time to connect and go!

Drop us a line at Triprovider with your hopes and dreams plus an example of your work and we will contact you to discuss any future collaborations.
SERVICE PROVIDERS –
For service providers with affiliate programs, Triprovider are always on the look-out for quality tourism operators to list on the site.
Send us your details if you are interested in having your service listed.
Who are we at Triprovider?
GREG KODRIC, FOUNDER at TRIPROVIDER
Greg is an avid traveller who loves nothing better than a good wander around the streets and back streets of each new destination he visits.
"I enjoy sitting somewhere with a local brew and just watching the locals get on with their daily lives. It's fascinating to explore the sights, sounds and smells of somewhere new.
As well as visiting the usual tourist attractions, I like to compare the differences between places, the brands and products on offer and of course the local cuisine. I hope you enjoy my articles!"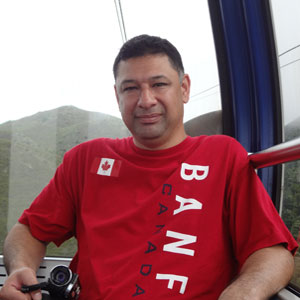 "I love to be creative and organised, especially when working on problem-solving and providing solutions for the website.
I enjoy turning ideas into practice use my skill sets in Computer Science and electronics.
I will perform and engage my best effort to learn and get Triprovider on track as quickly as possible!"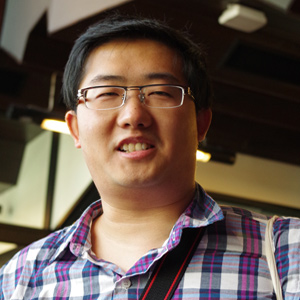 Terms and Conditions / Disclaimer
i. The content of our website Triprovider.com, and the services we promote are provided "as is" and "as available" If you are considering making a decision based on information on Triprovider.com which may cost you money, you are in the best position to guard against loss and damage and so you agree that you make such decisions entirely at your own risk.
ii. Access to websites that we link to on Triprovider.com are not warranted to be uninterrupted or fault free. We take no responsibility for any failures, delays, or interruptions in the delivery of any content contained on any website that you reach via Triprovider.com. Once you load any external website reached via Triprovider.com, all transactions that occur are between you and said website. Please direct all correspondance to the external website if you any issues should arise.
iii. We make no representations or warranties, whether express or implied, of any kind about the accuracy, completeness, currency or functionality of the information available on Triprovider.com. We assume no liability or responsibility for any errors or omissions in the content of Triprovider.com. Under no circumstances shall Triprovider be held liable for any loss or damage caused by your reliance on information obtained through our website. It is your responsibility to evaluate the information, opinion, advice, or other content available through Triprovider.com and those third party websites that you reach via Triprovider.com.
iv. To the full extent permissible by law, we are not responsible for any losses or damages arising from the use of the content provided on Triprovider.com, or for any conduct by users of Triprovider.com.
v. ln no event shall Triprovider be liable to you for any special, incidental, indirect, or consequential damages of any kind, or any damages whatsoever resulting from loss of use, data, or profits, whether or not advised of the possibility of damage, and on any theory of liability, arising out of or in connection with the information on Triprovider.com.
vi. Reasonable care has been taken to ensure that all information is true and correct, however, due to the nature of this site, it may contain inaccurate information, whether due to error or omission of the webmaster or third party providers of information. Please advise the webmaster if you believe that there are any errors or omissions.
vii. Hyperlinks on Triprovider.com may lead to other websites that are not owned or controlled by us. We have not reviewed these sites and have no control over the content of such sites. Connecting to linked sites and/or downloading any information from linked sites is done entirely at your own risk. We make no representation or warranty that downloads from linked sites will meet any prescribed specification, nor do we make any representation or warranty that such linked sites will not contain viruses, Trojan horses, worms or otherwise impact upon your computer, nor do we warrant that any goods available via third party sites are fit for purpose or of merchantable quality or that services available via third party sites will be provided in a proper and professional manner.
viii. All content and data included on Triprovider.com, including but not limited to graphics, text, logos, button icons, and software, is our property, or our suppliers and contributors and is protected by copyright laws. No content may be reproduced or used without express written permission from us and any other copyright holder.
ix. Trademarks not owned by us that appear on Triprovider.com are the property of their respective owners, who may or may not be affiliated with, connected to, or sponsored by us.
x. Any images of persons or personalities contained on Triprovider.com shall not be an indication of endorsement of any particular product or our service unless otherwise specifically indicated.
All pages on Triprovider.com are ©Triprovider. All rights reserved.