Welcome to the sunny side of the Alps!
Slovenian Insight and Top Reasons to Visit Slovenia
Slovenia's Identity and Top Reasons to Visit Slovenia
Lake Bled Deserves a special mention as many have described Lake Bled as paradise on Earth.
A stunning lakeside setting, Lake Bled is set amongst a backdrop of the nearby Alps. Crowned with amazing views from the clifftop castle, Lake Bled is a definite must see and a visit to Slovenia without Bled is not complete.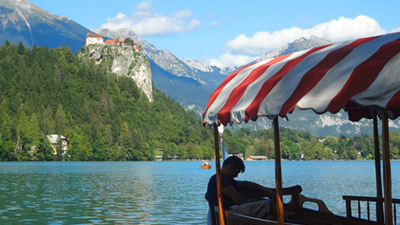 Over 10,000 caves have been registered in Slovenia. The limestone of the Karst and other parts of Slovenia mean that visitors can marvel at the underworld at famous locations like Postojna and Skocjan caves. It is amazing to see stalactities and stalagmites that have been evolving over thousands of years.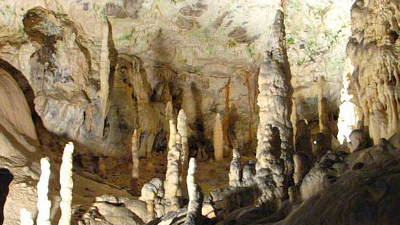 Slovenia prides itself in being green which is the unofficial national colour. Slovenians have a strong desire to preserve their unspoilt nature so that everyone can enjoy the pristine lakes, rivers, forests and landscape for years to come.
Slovenia has sucessfully registered the Kranjska Klobasa as Slovenia's own.
So wherever you eat a Kransky in the world, just remember they originated in Slovenia. A typical Kranjska is made with at least 80% pork and is filled with pork intestine. Traditionally eaten with cabbage or in a bun hot dog style with mustard.
Delicious!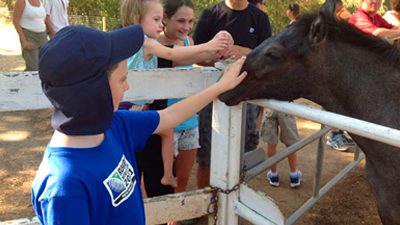 This is the original breeding place of the famous Lipizzaner horses. Lipica is a haven for horse lovers and is a wonderful
place to spend a day or a few days. Visitors can take the stud farm tour, see the Lipizzaners perform in a special performance or even take riding lessons in specially designed programs
Slovenia's most famous and prolific architect learnt his trade in Vienna and Prague before heading back to the homeland where he reshaped the capital with his brilliant designs. Everywhere you look you can see examples of his work, none more famous than the central Triple Bridge.
Slovenia's favourite romantic poet is immortalised in Ljubljana's main square which is named after him. His work Zdravljica – A Toast, has become the national anthem and so endeared is he by the Slovene public, that they decided to hold a public holiday in his honour – February 8 is Preseren Day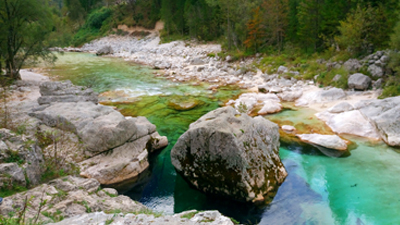 The Soca River is a mesmerising emerald greeny-blue and the surrounding Soca Valley can feel like another world. It winds its way from the Alps in the north to the Adriatic Sea in Italy and is an ideal holiday location for those looking to get away from it all.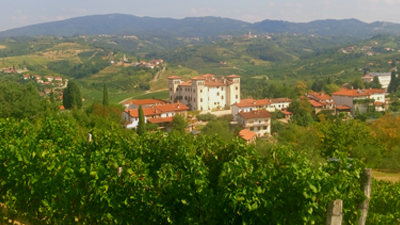 Slovenia takes its wine as seriously as any country and there is such variety in their produce and such a variance in wine-growing regions, that you could spend weeks here exploring and tasting and not get bored. Try the fiery Teran in the Karst or the Rebula in Brda. From Jeruzalem to Koper there are a myriad possibilities for wine tourism.
VISITING SOON? BOOK A SERVICE HERE TODAY!
BOOK YOUR TRAVEL SERVICES WORLDWIDE