Standing on the edge of the world
Montenegrin Insight and Top Reasons to Visit Montenegro
Montenegro's Identity and Top Reasons to Visit Montenegro
Away from the majesty of its fjords and bays, the hills rise and become huge limestone peaks as Montenegro hides a rugged and rocky interior that covers most of the country save for a few areas of flat plains.
The ruggedness and sense of remoteness is beautiful in itself and the views can be sensational. A prime example is the outlook from above Mount Lovcen. On a clear day you can see the coast and miles inland.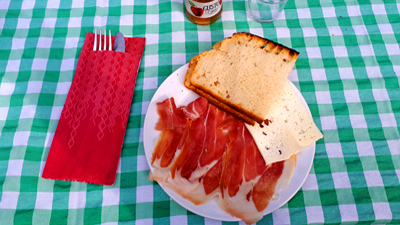 Due to the terrain of the country, Montenegrins do well with what they have. Of course, the sea provides a large haul of mouth-watering catches of fish, squid and octopus but what about further inland? The locals pride themselves on producing good quality cheese, smoked ham and wine. You won't go hungry in Montenegro!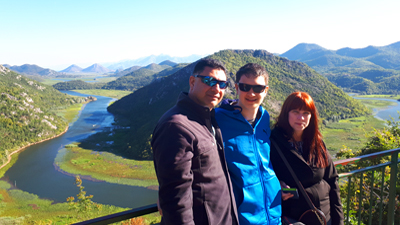 Montenegro his home to some of Europe's most stunning natural beauty claiming a number of national parks. Lovcen National Park and Lake Skadar National Park can be found in the central region of the country and Durmitor National Park, Biogradska Gora National Park and Prokletije National Park are found in the rugged terrain of the mountains in the north and offer great hiking and water activities.
Most people heading to Montenegro for a holiday are looking for sun and water. Water comes in the way of excellent beaches that stretch the entire coastline. The season is long as the warm Adriatic waters entice people to the main sandy beaches around Budva, Rafailovici and Petrovac.
Naturally sandy to the south, the beaches are elsewhere are a mixture of sand and pebbles. Extremely crowded in summer, you can still find some secluded spots if you venture away from the main town centres. Some beaches like Jaz Beach feature music festivals and activities to keep the masses happy.
Montenegro has a long and colourful history.  Ruled over the centuries first by the Illyrians and Romans, the Slavs, the Venetians and the Ottomans, next belonging to the former Yugoslavia, and finally independence, Montenegro is a history buff's dream!  Visit Roman ruins and Venetian style architecture and the tombs of national hero's to get a real feel of the story that Montenegro has to offer.
The main drawcard for visitors is the stunning bays and fjords that make up the northern part of the country before it opens with a long stretch of smaller inlets and rocky beaches. The Bay of Kotor is nothing less than awe-inspiring with its steep dramatic sides giving you the sense of entering a giant chasm of calm and contentment. You will no doubt spend a lot of your time on the Montenegrin coast!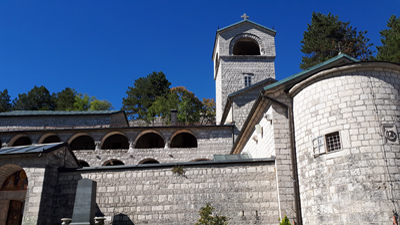 Montenegro's multiculturalism is wrapped up in both ethnicity and religion.  Ethnic backgrounds include Montenegrins in the majority, then Serbs, Bosniaks and Albanians.  The vast majority of Montenegrins are Orthodox followed by Muslim, Roman Catholic with a tiny percentage of citizens  claiming atheism.
VISITING SOON? BOOK A SERVICE HERE TODAY!
CHECK OUT OUR LATEST VIDEO
BOOK YOUR TRAVEL SERVICES WORLDWIDE