The Blue Mountains – Sydney's best day Trip!
The most popular day trip from Sydney is undoubtedly a trip to the Blue Mountains. It would be surprising if it wasn't on your list and millions make the short trip from Sydney annually for the breathtaking scenery and its WOW factor.
Triprovider were equally as excited to be making the trip to review the Blue Mountains National Park and we weren't disappointed. We had originally missed our opportunity for a summer visit but picked an absolutely gorgeous winter's day to make the same trip with a local tour company.
This was a good choice as we will explain but you can easily do the trip by car or train as well.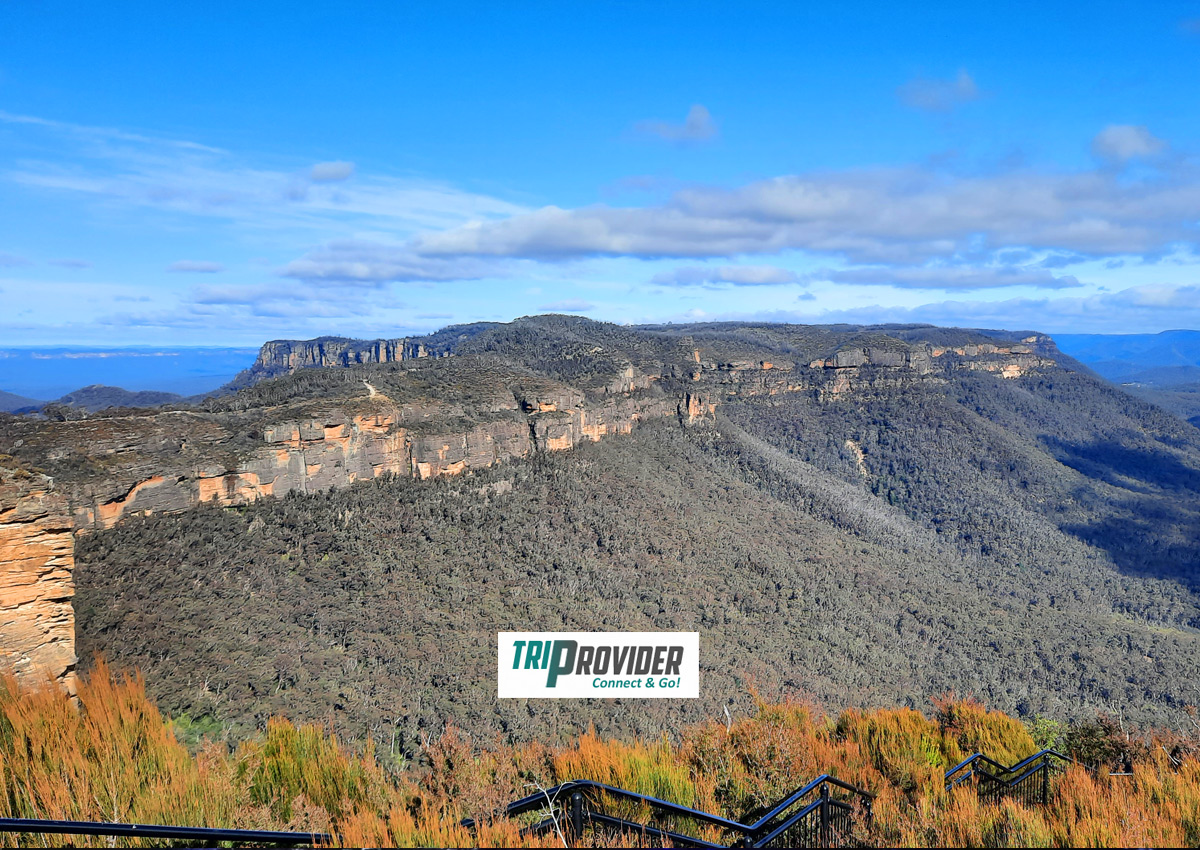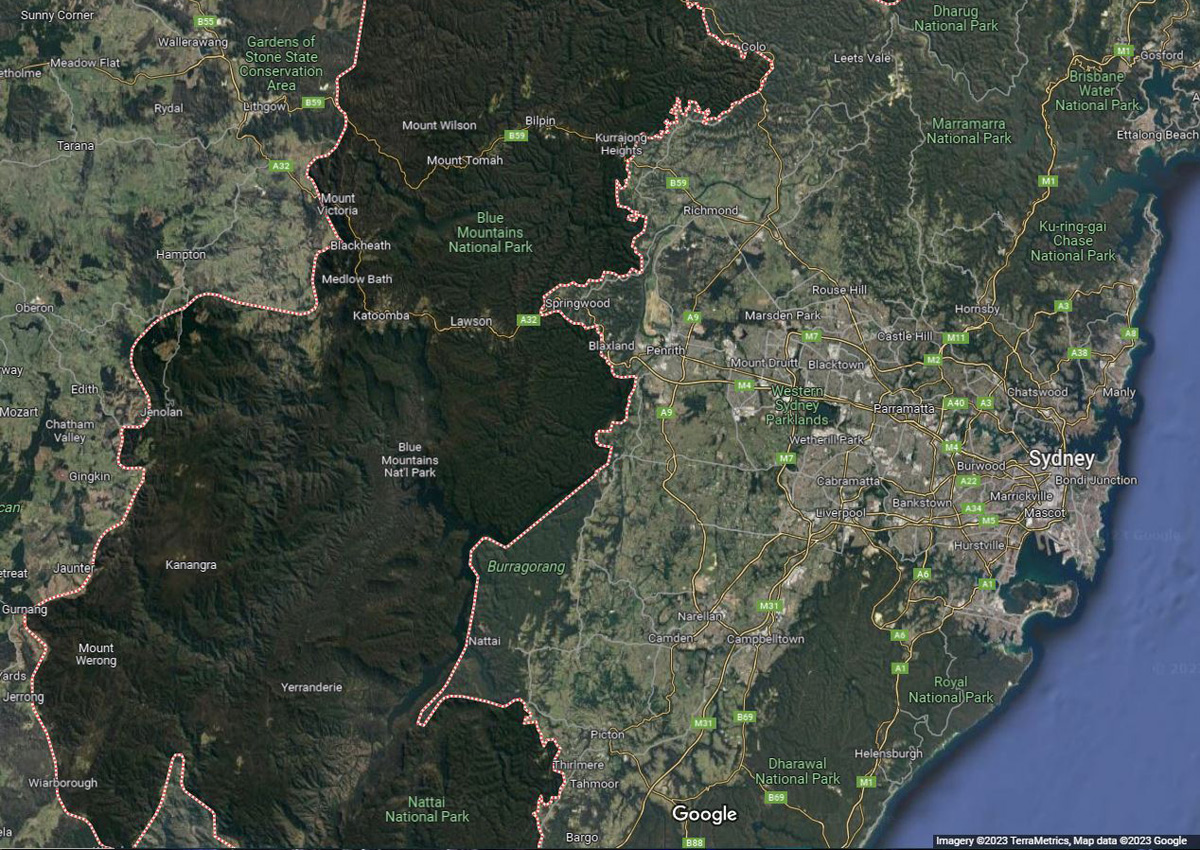 What is the Blue Mountains and Why Should I Visit?
The Blue Mountains are essentially the Grand Canyon but with vegetation!
A vast valley chasm lined with native Australian treetops and nestled between huge rocky escarpments as far as the eye can see.
Where it ends who knows but a look at the map shows it is indeed a massive area and something quite unexpected being so close to a major city like Sydney. You will be awestruck with the views from the many vantage points.
If Sydney has the Opera House, then the Blue Mountains has the Three Sisters as its iconic symbol. It's a rock formation that has 3 jagged peaks and a legend behind it to keep you interested.
With 4 million annual tourists, The Blue Mountains National Park is especially popular with day-trippers who come for the views and some lunch. Those who stay longer can partake in the kilometres of walking trails through the National Park where you can discover waterfalls and native wildlife.
It has also become home to many artists, gardens, boutique farms and those who indulge in the spiritual side of things making it a well-known retreat for those who want to escape the rat race for a few days.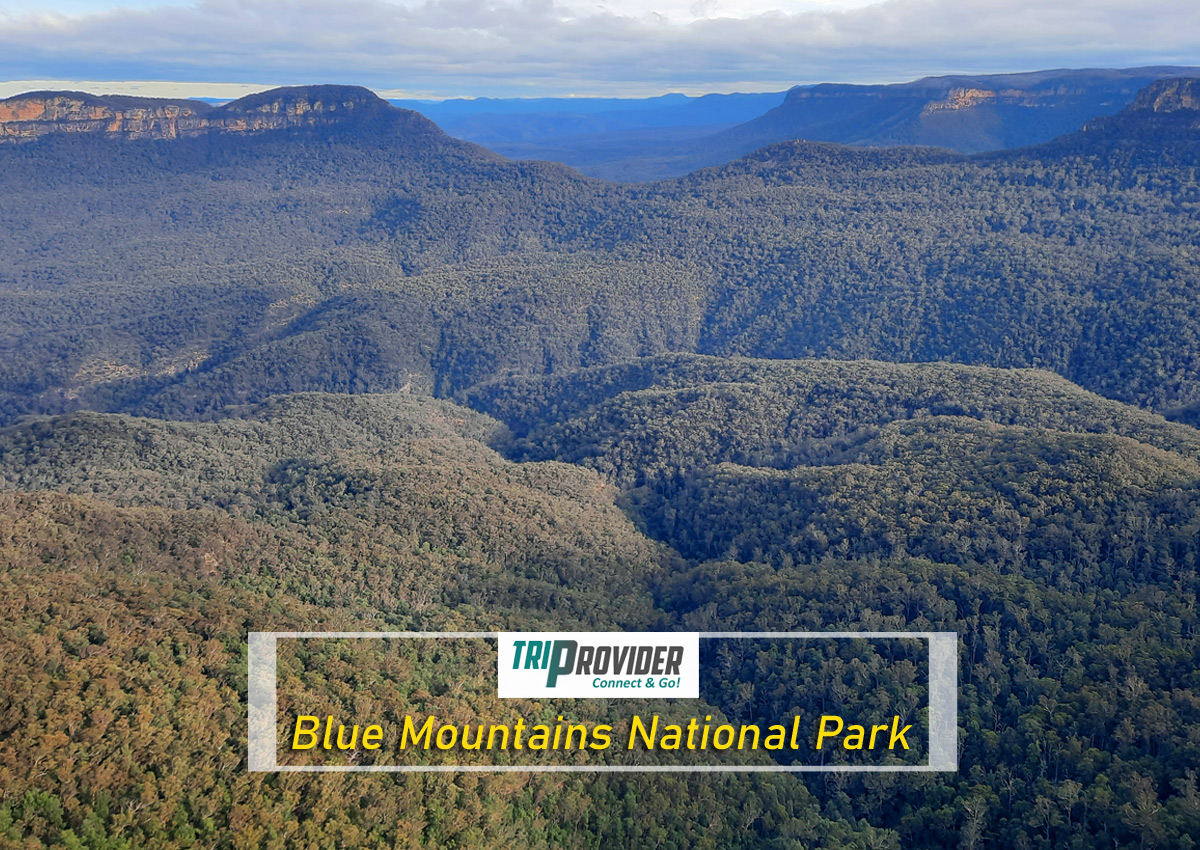 How do I get There from Sydney?
Tour
We were staying in the centre of Sydney without a car so we opted for a tour over the train for convenience.
It turned out to be a good choice as it included tickets to Scenic World, a stop at the Three Sisters, 2 vantage points and the Featherdale Animal Park which was an added bonus as well.
You get to cuddle koalas and kangaroos. They even have penguins. Kids and Big Kids will have a great time and overseas visitors will love it. Highly recommended even for a separate visit.
View and book this tour here: From Sydney – Full Day Blue Mountains Trip
Train
The train also takes you to Katoomba but without a tour or car, you will need to make your own way around, which isn't too hard, but does involve some walking.
There is a hop-on hop-off bus as well we hear, so that's worth investigating. Book tickets HERE
The train line is the Sydney to Lithgow/Bathurst line with stops in the main Blue Mountain centres of Wentworth Falls, Leura and Katoomba. You can use your opal card so make sure you have enough money on your card for the trip.
The trip to Katoomba takes about 2 hours from Central Sydney.
Car
If you have a car then happy days, you will have freedom to do what you want and even stay a few days if you are keen.
Heading West from Sydney Central, you will head past Parramatta and get onto the Western Motorway (M4) which turns into the (A32) as you approach the Blue Mountains. The road is good and as you ascend slowly, you start to get some nice glimpses of the National Park.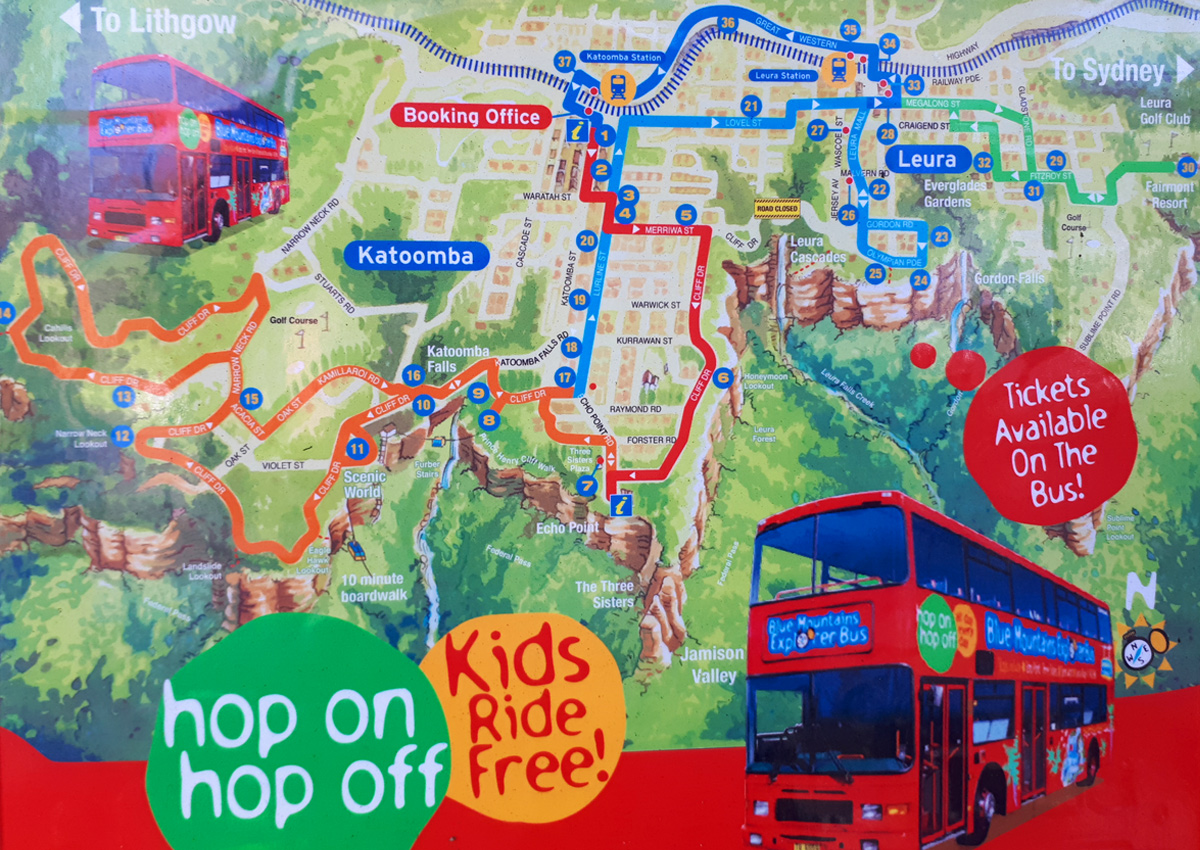 Review of the Blue Mountains Tour
We took this tour: Full Day Blue Mountains Tour and it was good value we thought. The driver was a natural and had good banter with the group and kept us entertained with jokes and useful information.
We were running early so the first stop was actually the Botanic Gardens so we could take shots of the Opera House and Harbour Bridge, a nice surprise.
Once we rounded up everyone from various hotels, we took off to the outskirts of Sydney and Featherdale Animal park.
Oh the joys of patting a quokka was sending everyone into raptures, they are so cute! But this place had everything, emus, penguins, birds, kangaroos. Anything Australian, they had it plus more!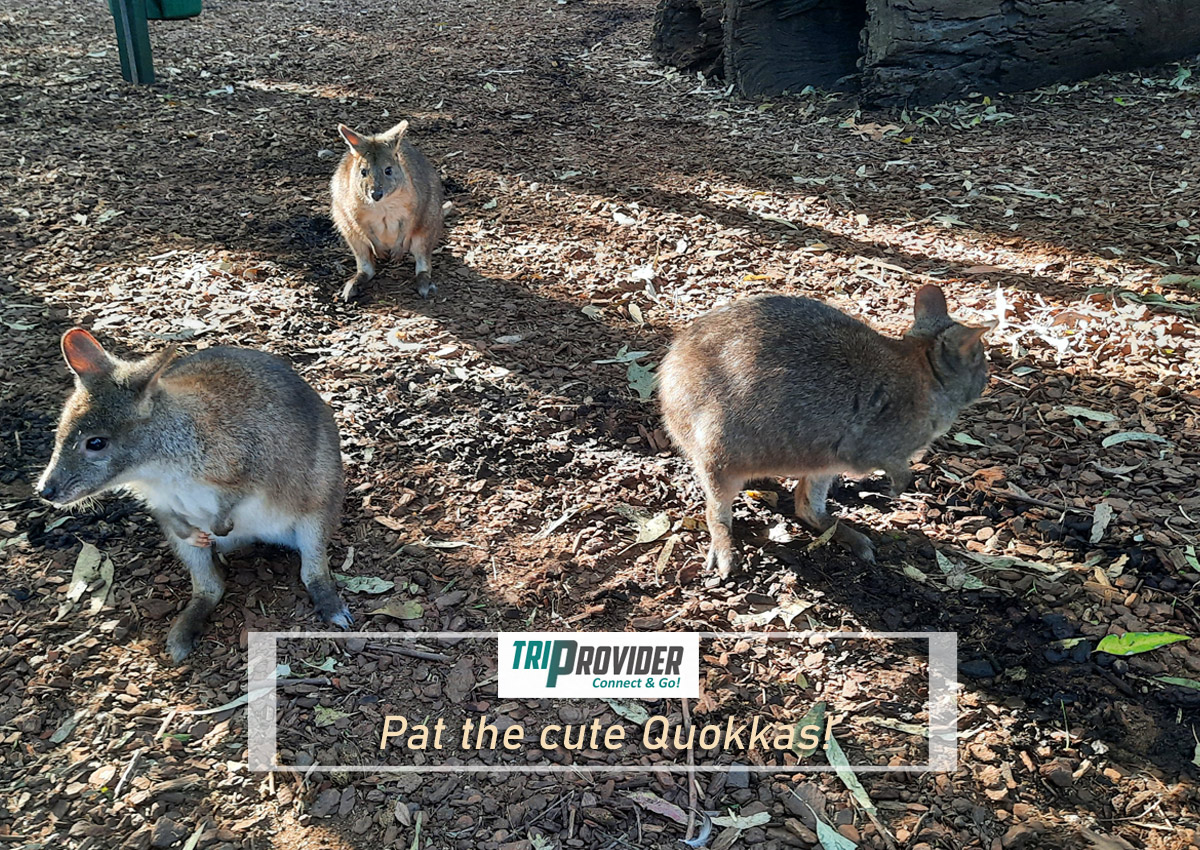 We didn't want to leave but we had to….so onwards in search of the main highway west to the Blue Mountains.
Slowly we started ascending and we eventually reached Leura in the BM for a lunch stop.
Then it was onto the first vantage point and the first chance to see the magnificence that is the Blue Mountains. Drink it in as it is amazing!
We then drove back to the southern edge of Katoomba where Scenic World can be found. It's a tourist park that includes a funicular that shoots you straight down into the depths of Jurassic Blue Mountains.
In the valley they have several paths you can traverse to become one with the forest. The second attraction is the CableWay which is a cable car that takes you out above the canyon to the far ridge and back again.
It doesn't take long, but it is stupendous none the less, and a little unnerving with a glass floor so you see the drop below you!
The Three Sisters were calling so we stopped at the lookout point and had late afternoon shots of the sisters with shadows cascading down onto the valley floor below.
Legend has it that the three sisters fell in love with three brothers from another tribe which was forbidden. Their witch-doctor turned them into stone to prevent the brothers from stealing them but he was killed and therefore no-one was able to revert the spell!
A great day and a long day, but one that was enjoyable and well worth it.
Again for the above tour, book HERE – We appreciate all bookings made through our affiliates, helps keep the website going!
If you have any further questions let us know.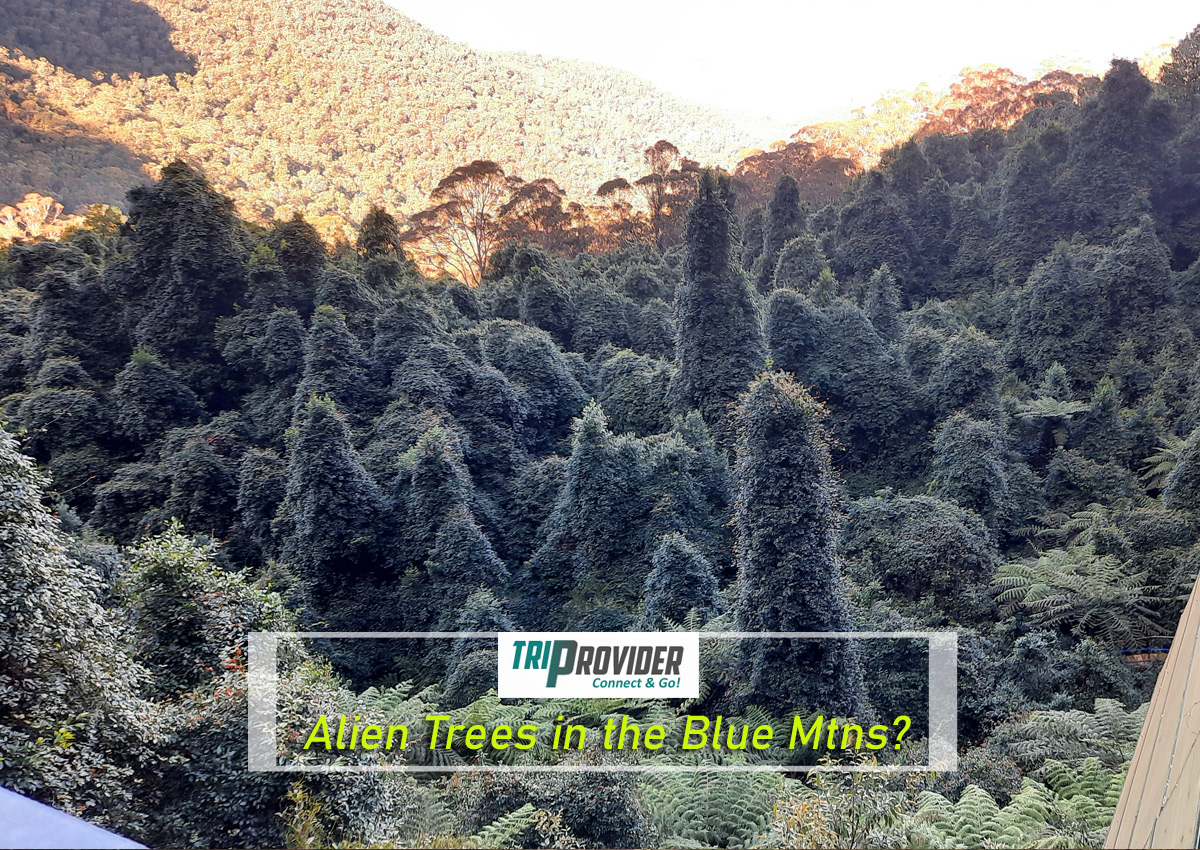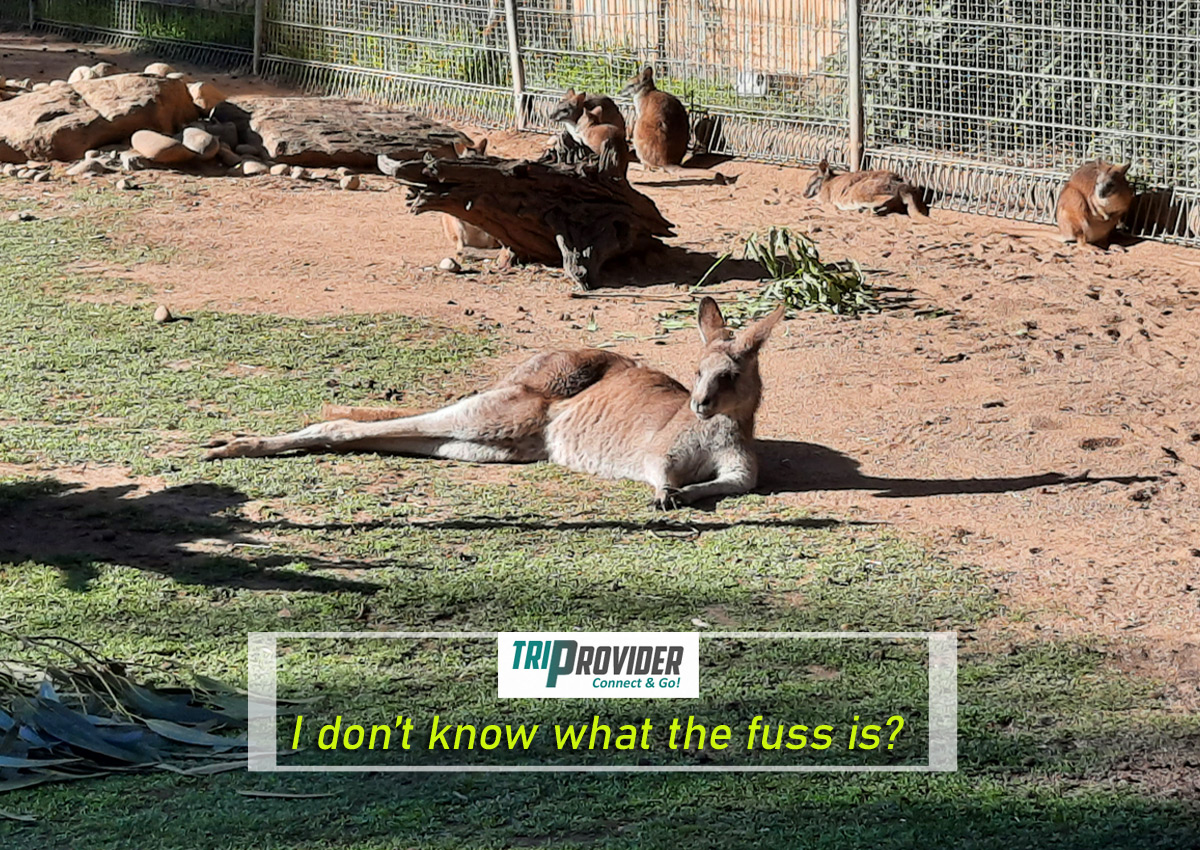 THANKS for reading our article.
Are YOU ready to experience the journey?
Connect and Go with Triprovider!
What is it?
– A day trip to the Blue Mountains from Sydney.
Why do it? – It's a natural phenomenon much like the Grand Canyon and the vastness of the valley with it's dense vegetation is a sight to see.
How long do I need? – A full day is needed and it will be a long day if you take in Scenic World and tour the area. You could easily spend 2-4 days here if your love is hiking or the great outdoors. It takes about 2 hours to reach Katoomba from central Sydney.
VISITING SOON? BOOK A SERVICE HERE TODAY!
Greg Kodric is an avid traveller who loves nothing better than a good wander around the streets and back streets of each new destination he visits.
"I enjoy sitting somewhere with a local brew and just watching the locals get on with their daily lives. It's fascinating to explore the sights, sounds and smells of somewhere new.
As well as visiting the usual tourist attractions, I like to compare the differences between places, the brands and products on offer and of course the local cuisine. I hope you enjoy my articles!"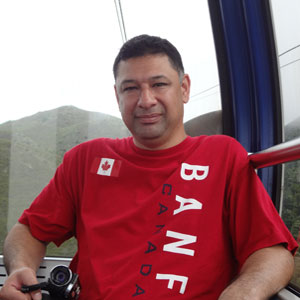 Have a question regarding this trip? – email us at info@triprovider.com
Now it's your turn! – Have you been? Like to know more? Like to comment on this review?
Please leave a comment in the box below, we're waiting to hear from you!