The ferry from Circular Quay to Manly Beach!
Sydney to Manly – What's all the fuss about?
If visiting Sydney the ferry to Manly is a must-do and will be in your top 3 of places to visit. Famous for its gorgeous beach, a visit to Manly is a great day or half-day out and the ideal way to explore the "Aussie" suburban beach culture if the weather is right. Taking the ferry just adds to the memorable experience as not many cities have ferries as a normal form of transport!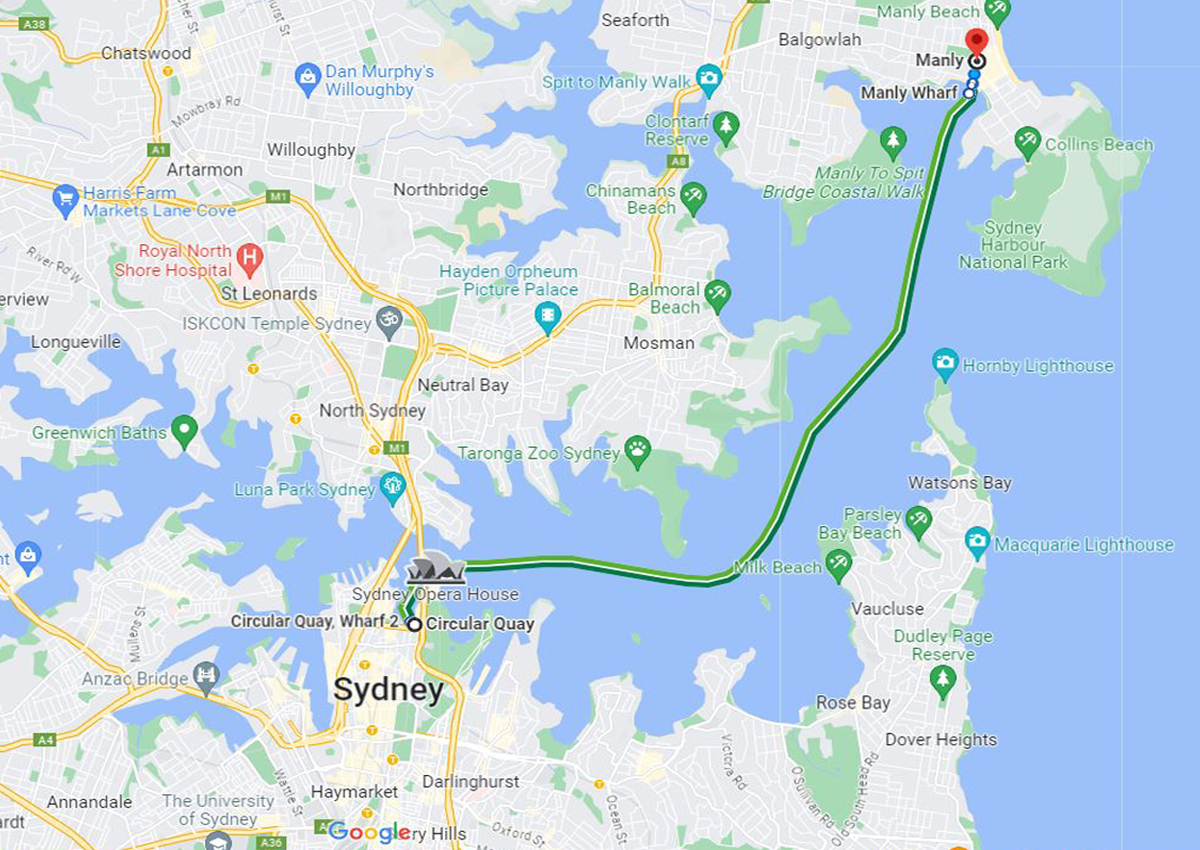 How do I get on the Ferry to Manly? –
Circular Quay near the Opera House and Rocks area is the main terminal where all suburban ferries depart from. Typically, the ferry leaves every 20 minutes from Wharf Three, but times can vary. Please check the schedule to confirm your preferred departure time.
You'll need an Opal Card to board which can be purchased at the Customer Service Desk at the Circular Quay Train Station or other major train stations. You can also top up the money on you card at these stations. You'll need to tap on with your Opal Card at the ticket barrier at Wharf Three and wait on the pier until staff lower the boarding bridge and allow passengers to embark.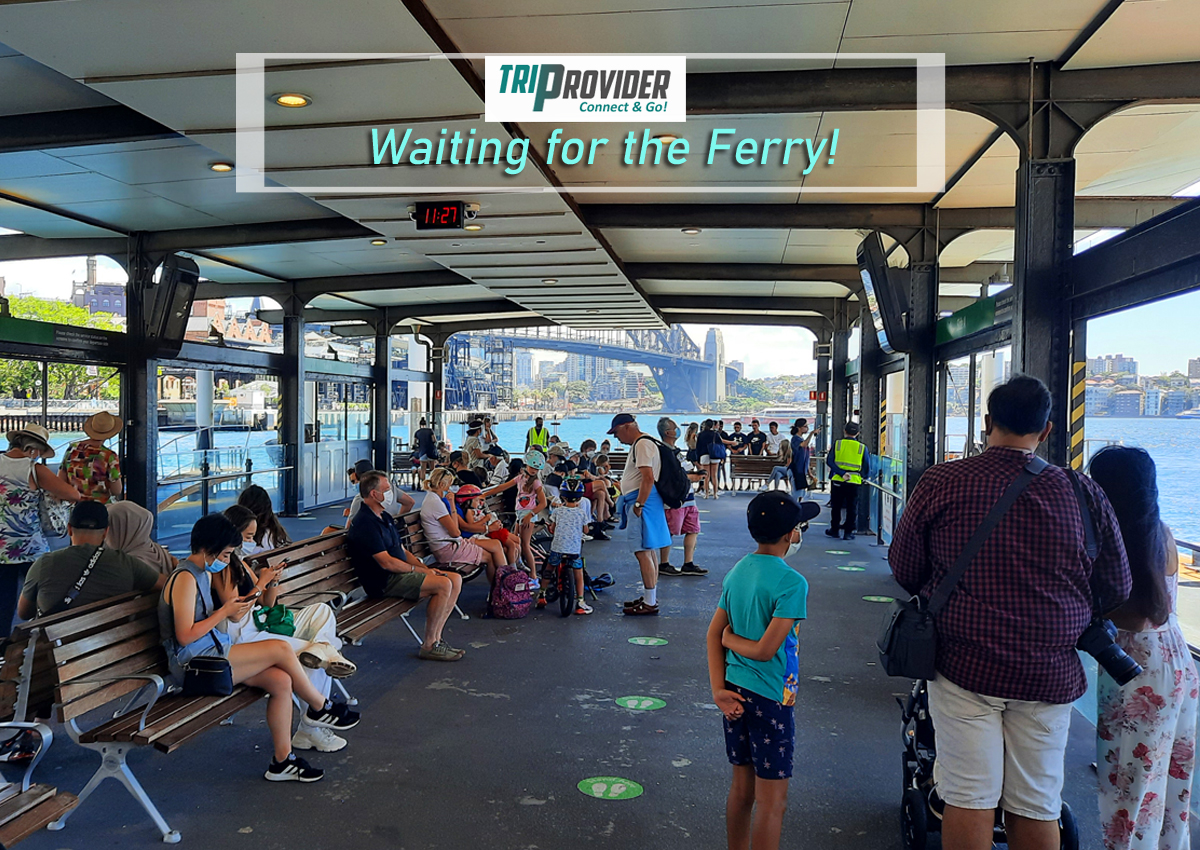 Highlights You'll See Along The Way –
The ferry trip to Manly for Circular Quay in Sydney is more than just a boat ride! You'll sail past the Opera House and the Harbour Bridge and this will be an awesome opportunity for some terrific photos of these two iconic landmarks from all angles. Other highlights include Fort Denison, Kirribilli House (residence of the Australian Prime Minister), Bradley's Head Lighthouse, The South Head, and the North Harbour at Manly.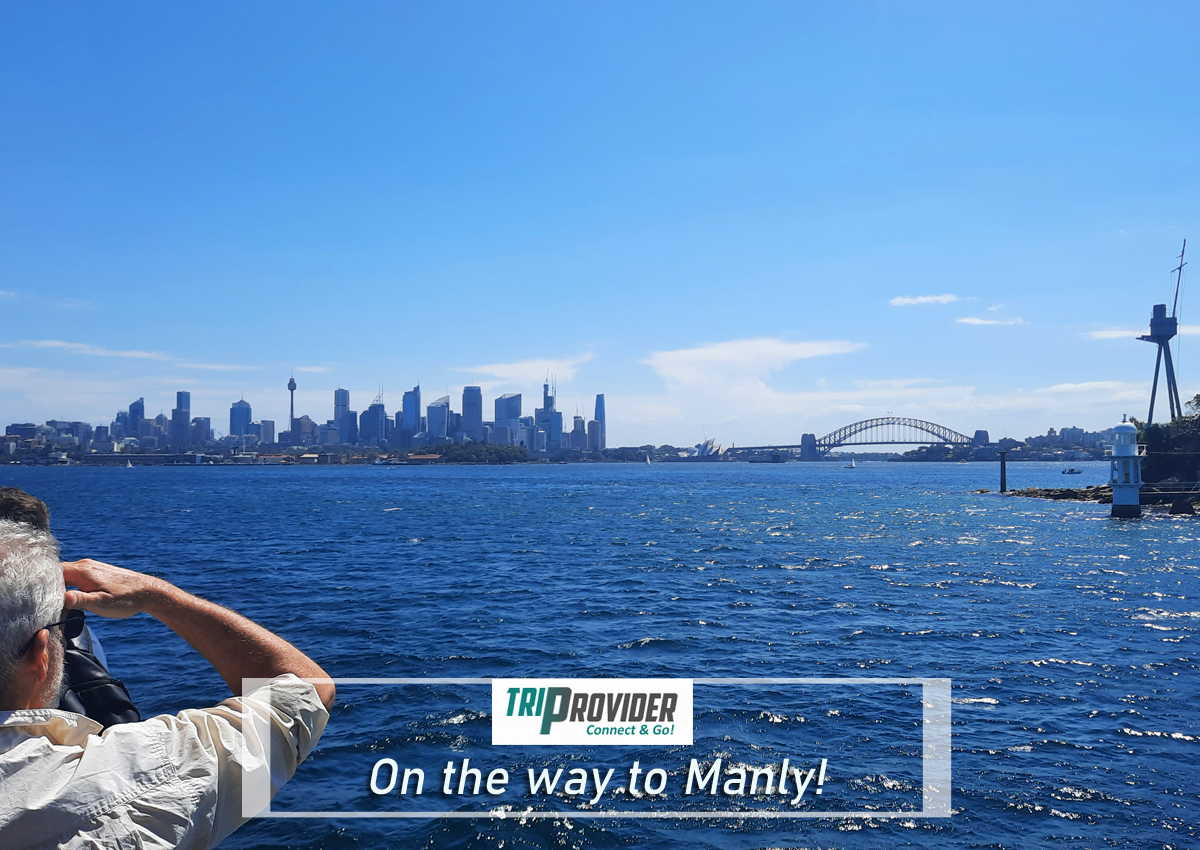 What happens on the Ferry?
The ferry journey between Sydney and Manly takes approximately half an hour. You can either sit inside, or for better views choose the seating outside. If it's a bit windy and the water is rough, you may experience some sea spray outside, but that's all part of the fun! Normally the ferry is equipped with two decks, so there is also upstairs seating.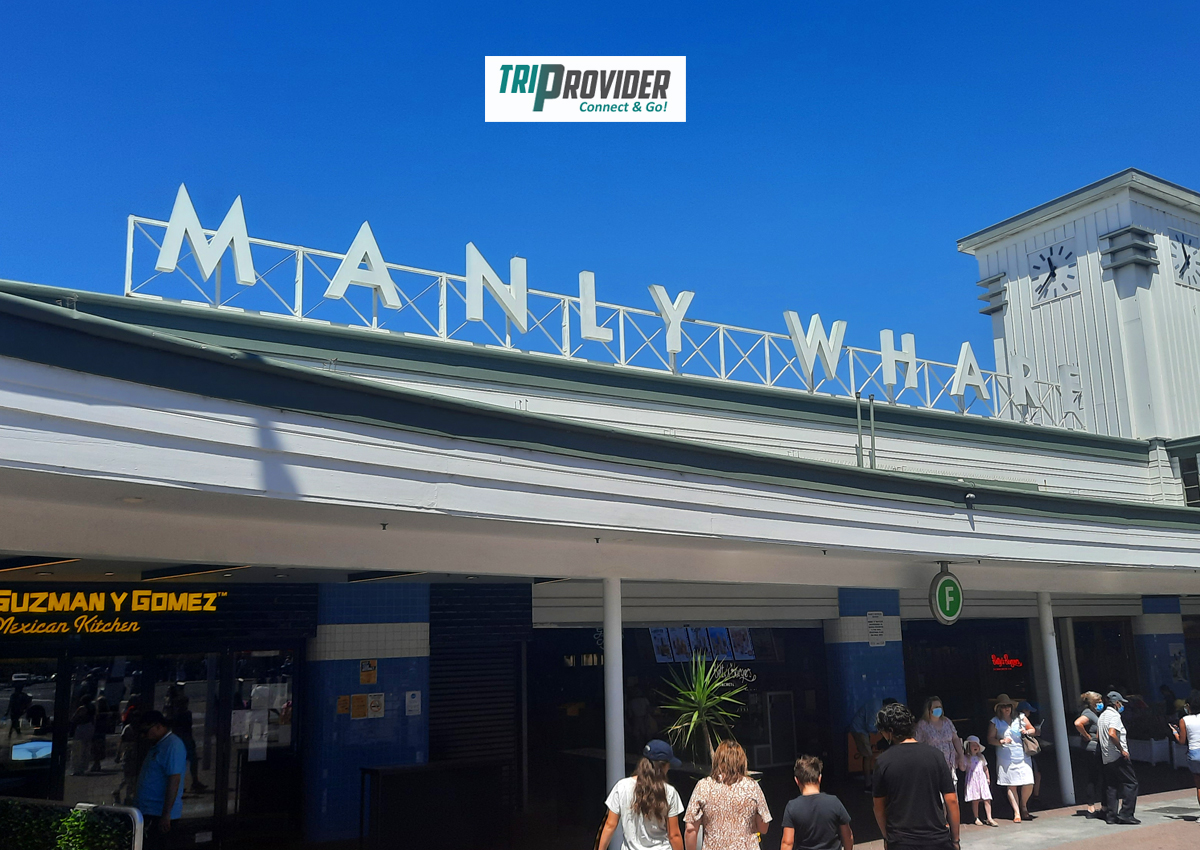 Manly I'm here! What should I do and see?
Upon arrival in Manly, you will disembark across the lowered bridge and you must tap off with your Opal Card on the way out. As you walk out, the Corso or main street is pretty much in front of you. The beach is at the other end of the Corso if you want to dive right in, or you may want a spot of lunch or a cocktail at one of Manly's many cafes and bars along the Corso or on the beachfront. There are also several excellent walks around Manly to enjoy.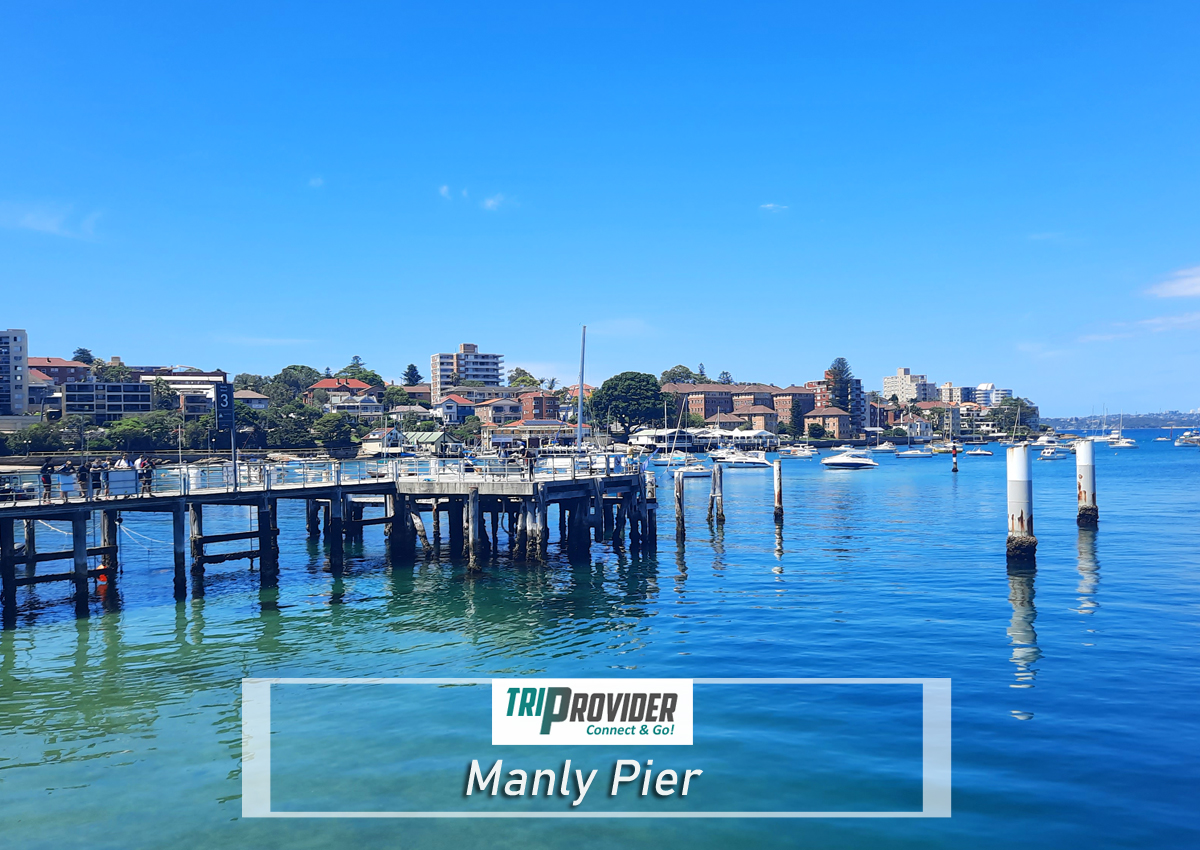 If you're not swimming then half a day is normal for visitors. They take in some beach views, grab a drink or lunch, then head back. Make a day of it by swimming or walking plus grabbing a bite or just enjoying the views with a cocktail or beer.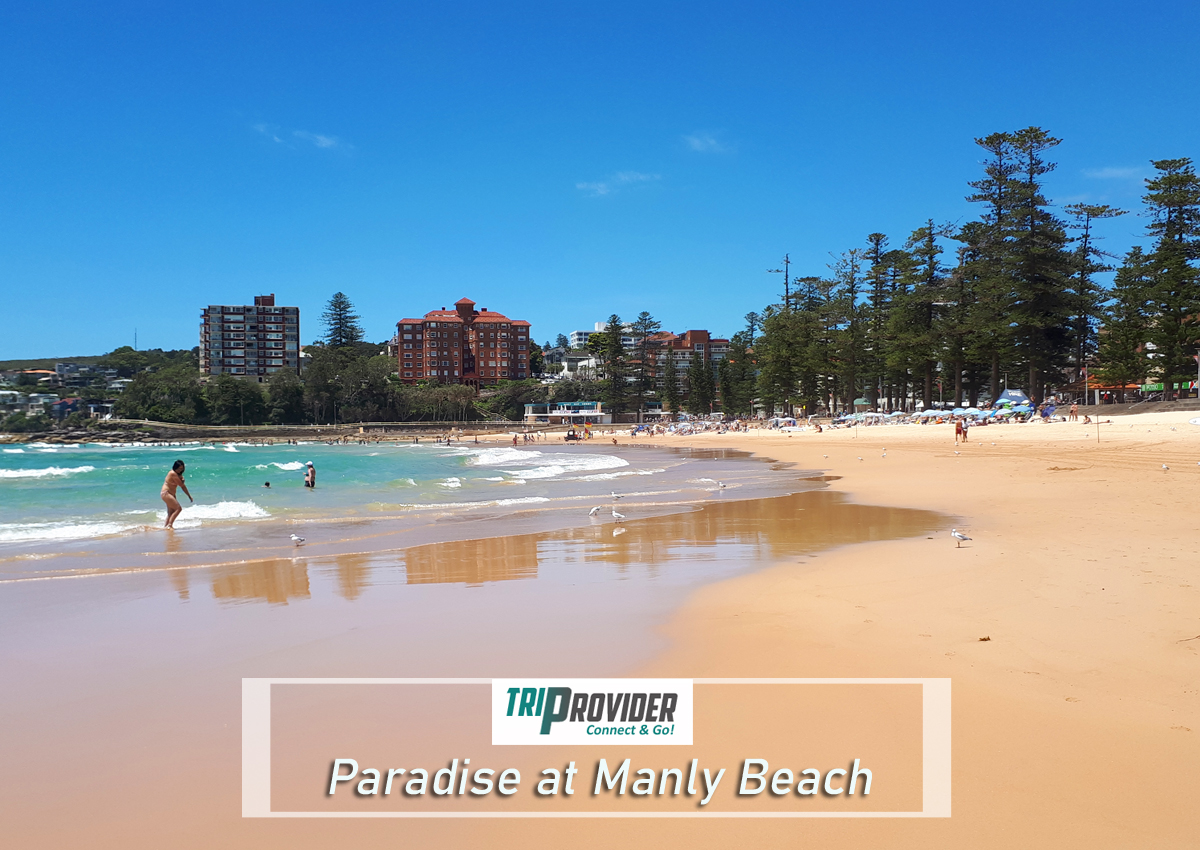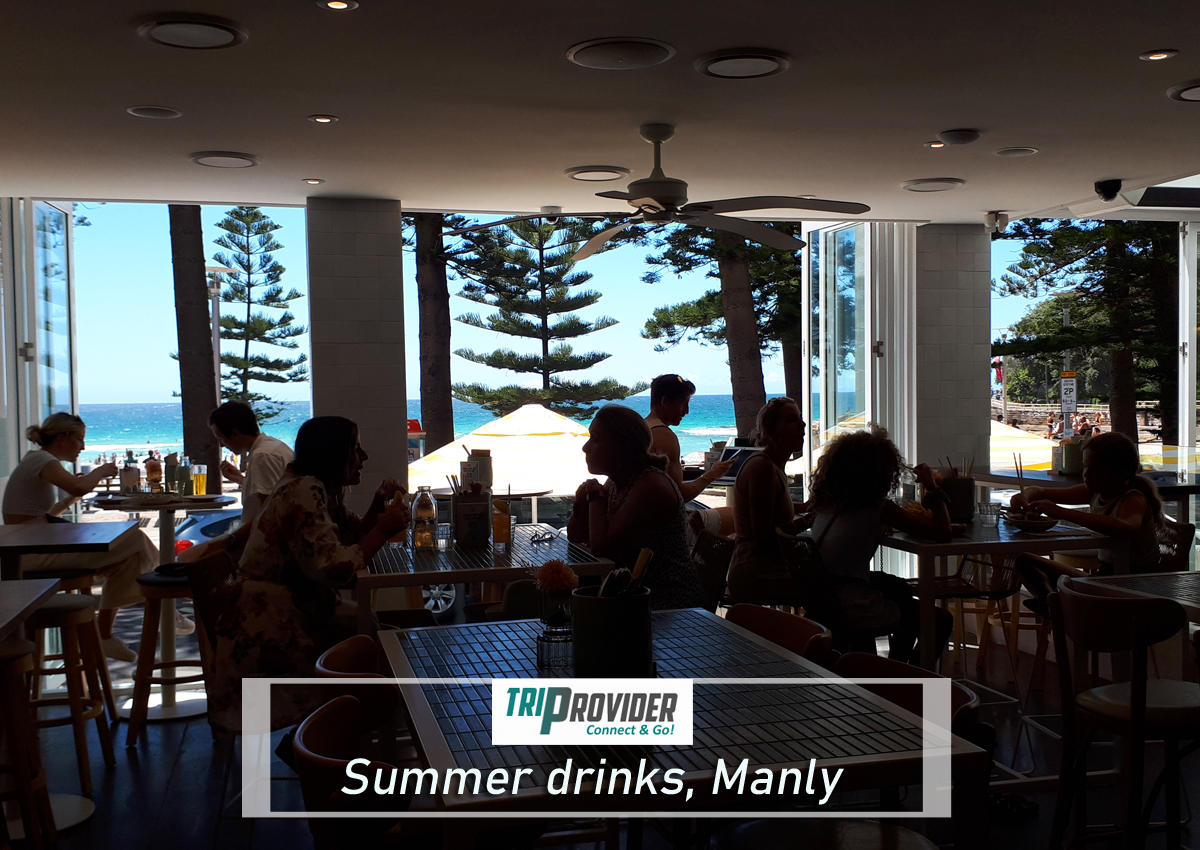 Another good idea is to time your trip so you catch the amazing sunset above the city skyline, Opera House and Harbour Bridge. A great day out!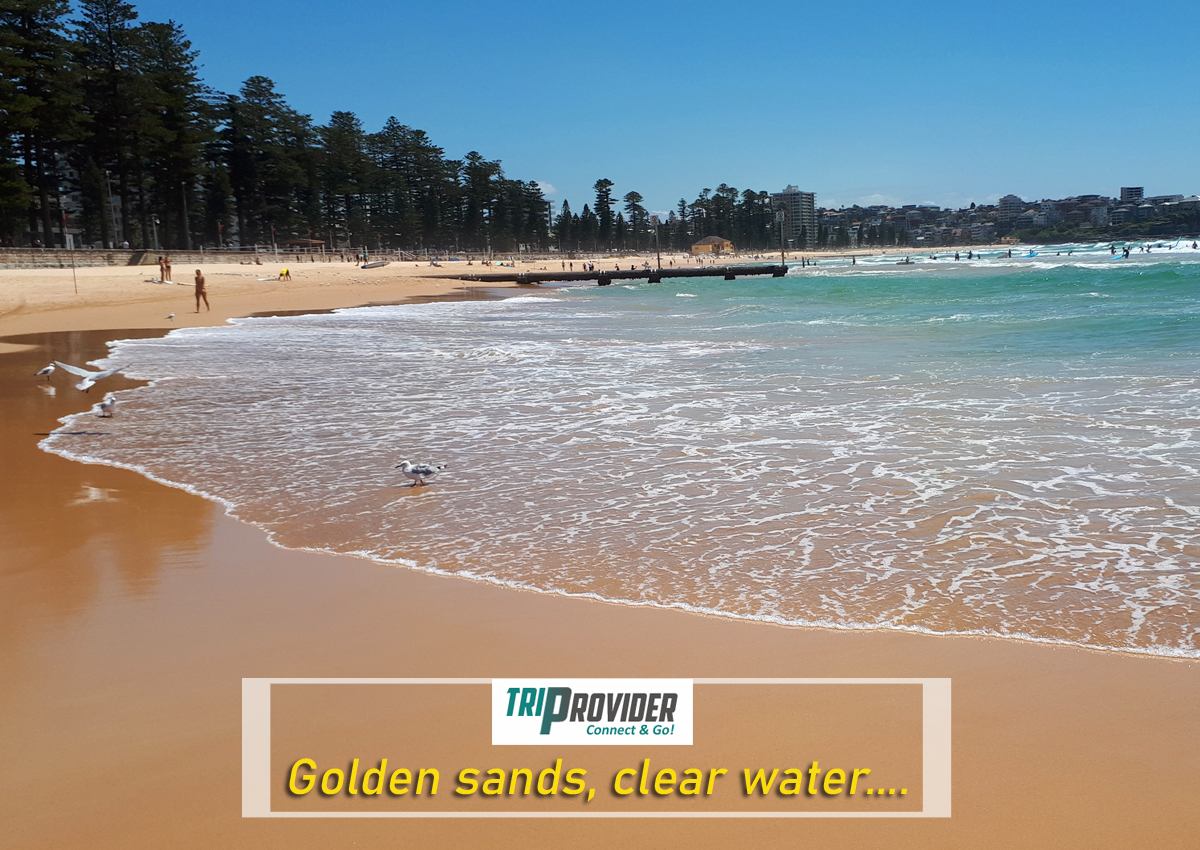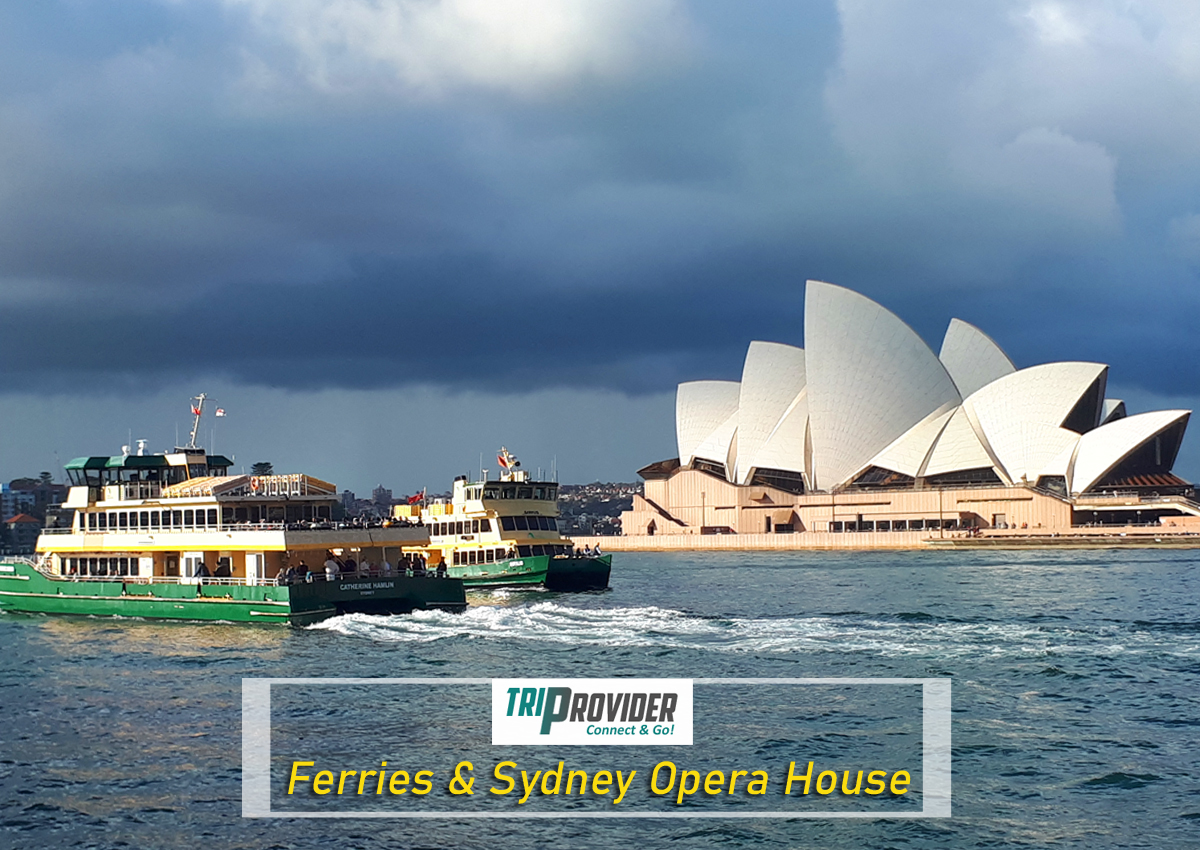 THANKS for reading our article.
Are YOU ready to experience the journey?
Connect and Go with Triprovider!
What is it? – A ferry ride on Sydney harbour taking in the Opera House and Harbour Bridge on the way to Manly, a famous beach-side suburb on Sydney's northern shore.
When is it? – The ferries usually run from 6am to 9pm daily, starting slightly later on weekends – please Google the official timetable to confirm times.
Why do it? – Because a ferry ride on Sydney Harbour is an exhilarating experience on a nice day with the cooling spray of the sea on your face. Seeing the Opera House and Harbour Bridge up close as you leave the Quay is quite a sight. And Manly is famous as one of Sydney's best beaches.
How long do I need? – For sightseeing and lunch, half a day is plenty. If you're swimming or walking the trails, you can easily spend a day in Manly.
How much is it? -In 2023, you are looking at around A$8-10 for a one-way trip. Again, check the official site for latest price changes.
VISITING SOON? BOOK A SERVICE HERE TODAY!
Greg Kodric is an avid traveller who loves nothing better than a good wander around the streets and back streets of each new destination he visits.
"I enjoy sitting somewhere with a local brew and just watching the locals get on with their daily lives. It's fascinating to explore the sights, sounds and smells of somewhere new.
As well as visiting the usual tourist attractions, I like to compare the differences between places, the brands and products on offer and of course the local cuisine. I hope you enjoy my articles!"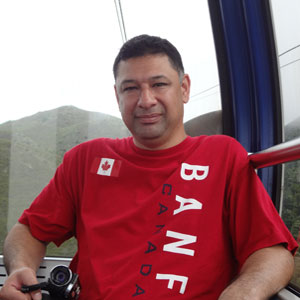 Have a question regarding this trip? – email us at info@triprovider.com
Now it's your turn! – Have you been? Like to know more? Like to comment on this review?
Please leave a comment in the box below, we're waiting to hear from you!