Why Visit Taipei, Taiwan?
Taipei is a bustling, vibrant city and like most capital cities, it has a lot going on day and night.
Of course there are the famous night markets that will fill your nights (and stomachs) with joy but Taipei is so much more.
As well as endless culinary delights, Taipei has an exciting cultural and arts scene (see Creative Parks) and of course plenty of history as well.
Visit the famous Taipei 101 tower, Chiang Kai-Shek Memorial and the National Palace Museum and find your own secret spots around this great city!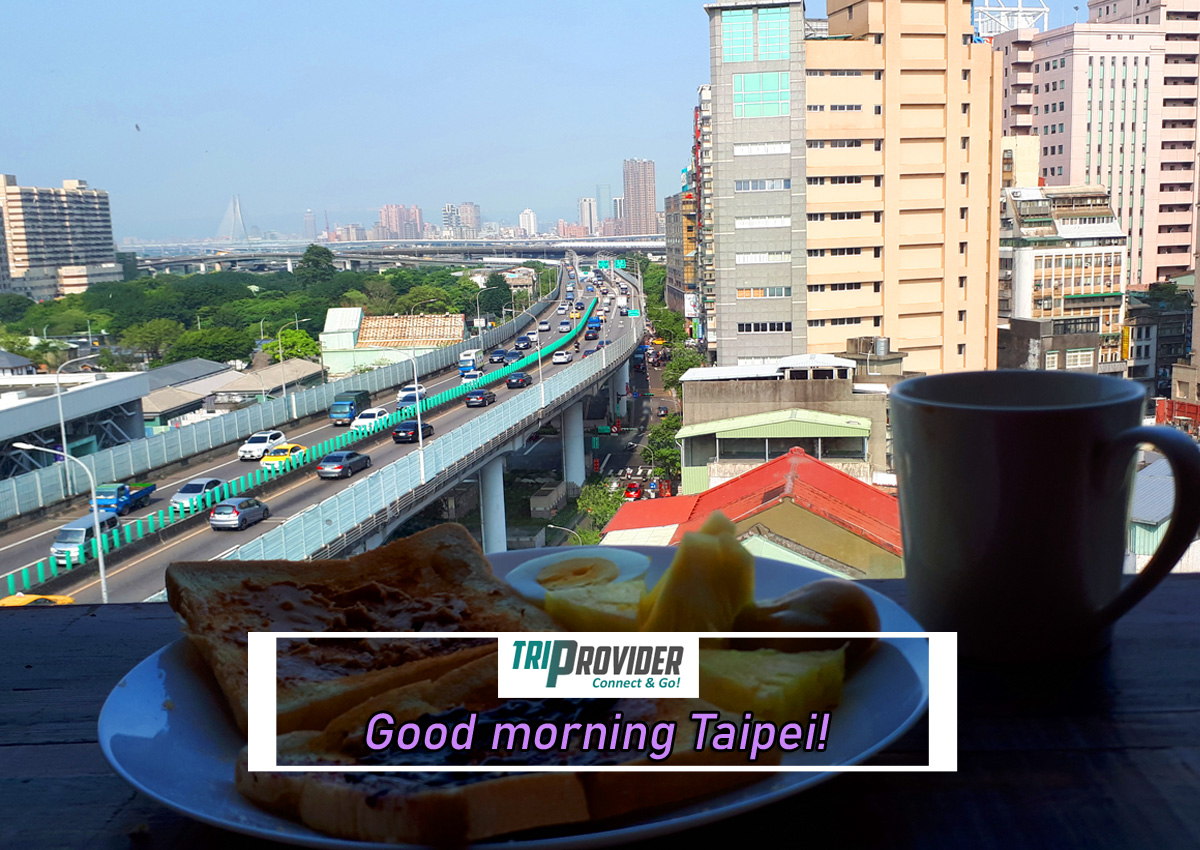 What to see and do in Taipei, Taiwan?
What makes Taipei unique is that it has no real distinguishable centre. The sights and main attractions are sprinkled all over the city making it exciting to jump on the metro and explore at your own whim.
At night the city goes to another level with tourists and locals swarming on the famous night markets of Raohe St and Shilin. Of course there are plenty more, seek them out!
Do you like amazing views? Of course you will visit and ascend Taipei 101 for stunning views of the city. Creative Parks are all the rage so visit one like Huashan where you can shop for local crafts, have a coffee and take in an exhibition.
The Chiang Kai-Shek Memorial is a must see, make sure you arrive for the changing of the guard! Shopping is a no-brainer with markets, department stores and hip boutique shopping areas like Yongkang St ready for your wallets.
Taipei is also a great base for day trips which are numerous…Pingxi Railway, Juifen, Tamaui and Yangmingshan National Park just to name a few. Have a great time in Taipei!
Book your Taiwan Tours Here!
How do I get to Taipei, Taiwan?
Road – Most people will fly into Taiwan at Taipei but if you are coming from another city, of course you can hire a car as the roads are good although like any big city, traffic is fast and not for the feint hearted. Watch out for the scooters as well!
Air – Most people will arrive at Taoyuan International Airport (which is the main airport) and is 50km west of Taipei. Taipei is serviced by all the big airlines, see their site for flight details. Songshan Airport is a smaller airport in the city centre itself and serves more regional routes from mainland China, Japan etc. See their site here. Of course you can also rent cars from the desks at both airports.
Bus/Train – You can reach Taipei by bus and train from all directions and major towns and cities. For buses, see the tourism site here. Trains are much more exciting when you ride the bullet trains from Taichung for example. See times and prices on their site here.
When is the best time to go to Taipei, Taiwan?
Taipei and Taiwan's position means it has a tropical to subtropical climate. So when is the best time to visit? In regards to the best temperature and humidity, Autumn (Sep-Nov) and Spring (Mar-May) are the best times to visit. The average temperatures are around 22

C-25

C with September, October, November and April being the best months.
Temperatures in Winter rise to 16

C and only fall to a minimum of 10

C at the most so there is no severe cold and only rarely frost or snow on the high mountains. Days can be cloudy and foggy but at least there are fewer tourists around. A good time for visiting the hot springs also. Late Winter and early Spring are also prime time for Cherry Blossoms. Summer on the other hand can be brutally hot and humid with temperature climbing to 38

C. 
June to October is typhoon season in Taiwan and due to high humidity Taipei experiences abundant rainfall with May and June producing the most rain.  Thunderstorms occur mostly in the afternoons in summer with short bursts of heavy showers which usually clear quickly.
How do I get from the airport to to Taipei, Taiwan?
From TAOYUAN INTERNATIONAL AIRPORT to TAIPEI
HOT TIP – Take the MRT. Buses are more complicated and taxis expensive. MRT is fast and easy. You can buy a single ticket from the machine or if you have time, purchase a IC card and preload with enough for your stay. Easy!
TRAIN –
To use the MRT go to A12 in Terminal 1 and A13 in terminal 2.
Fare is around $NT150 and trains run from 0600-Midnight.
Try to pick a purple express service (35 minutes) as the normal blue train takes around 50 minutes.
They run every 15 minutes. Stops at Taipei Main Station.
BUS –
Terminal 1 go to B1 Arrivals Hall, Terminal 2 go to east arcade 1st floor Arrivals Hall.
Fare varies depending on company but average NT$65-$145.
Travel time is 45-90 minutes but check route as some buses have more stops (like Citi Air Bus).
TAXI –
Outside arrivals hall at Terminal 1 and 2.
Average fare to Taipei is around NT$1200 which consists of meter fare plus 15% surcharge and freeway tolls.
From SONGSHAN INTERNATIONAL AIRPORT:
TRAIN – To use the MRT, the station is just across the road from the main terminal. The airport is on the Wenhu Line no1 brown. From here you can connect to the green, blue and red line to get anywhere in town.
TAXI – Located out front out the terminal. Fares vary on distance but around $NT200 to Taipei Main Station.
Where do I stay in Taipei, Taiwan?
Because Taipei has no real city centre, accommodation is spread out right across the city. It is really a case of finding accommodation you like, rather than location. As long as you are close to a MRT station, everywhere in the city is close.
Ximendeng has a large concentration of accommodation (especially hostels) and the area has a real party vibe so no surprise that is popular with 18-30 year olds and the gay community. Otherwise you might want to be close to Taipei Main Station or perhaps Taipei 101. Zhongshan is a good choice for culture buffs and Da'an for foodies. The area around Taipei 101 (Xinyi) is more up market with lots of 5 star hotels located here. There is no right or wrong answer, just personal preference. Have a great stay!
I'm here! What's a good itinerary for Taipei, Taiwan?
The best itineraries for Taipei!
DAY 1
– Tuck into a traditional Taiwanese breakfast at the many cafes around town serving such delights as rice rolls, fried egg and pork dumplings, pancakes and steamed buns all washed down with a classic black tea.
– Head for the Chiang-Kai Shek Memorial for the changing of the guard and also walk around the lovely gardens and visit the National Concert Hall and Theatre.
– Head north to the Huashan 1914 Creative Park to view the exhibitions and perhaps buy some crafts.
– Head south to Yongkang St which is full of cool little boutique stores and eateries. Maybe have some lunch if you're peckish but don't overdo it as the market awaits!
– Head to Taipei 101 for amazing views from the top. Aim to be here at dusk for day and night views.
– Time for street food! Head to Shilin Market, the big daddy of markets for tourists and locals alike! Try everything if you can!
– End the night in Xiamendeng, the place to be for nightlife. That's more than enough for one exciting day!
DAY 2
– If you have kids you can take them to Miramar Amusement Park with the big ferris wheel.
– Visit Xiamendeng area by day. Explore further, visit the Longshan Temple and maybe have a famous hotpot! 
– Visit Wufenpu Shopping district which is famed for bargains and aimed at the females!
– Visit Songshan Airport. This is a cool little airport which is set up especially for kids. The viewing deck is great to watch the planes come and go.
– Time for more street food, Raohe Night Market is squeezy but great! Take photos on the Keelung River as well.
DAY 3
– Time for day trips and there are lots of choices, especially if you have 4,5,6 days to visit.
– A day trip to Tamsui is brilliant. Street food, a drink by the river taking in the cool breeze. Bike riding is popular here so you can visit Fort San Domingo and Lovers Bridge at the seas edge.
– Pingxi Historical Railway – a fun preserved tourist train through lush forest and cute villages. Releasing a sky lantern is the big drawcard here!
– Juifen is an amazing choice to spend a day. Hillside village full of narrow alleyways with hanging lanterns and lots of restuarants and tourist shops.
– Yangmingshan National Park is a haven for nature and flora buffs. Come here for cherry blossoms, hiking and hot springs!
Tips, Facts and recommendations for Taipei, Taiwan
– Most of the unique foods to try at Shilin Market are actually downstairs in the food court (eg coffin bread)
– If staying a few days, definitely purchase an IC card or tourist pass for ease of convenience on the MRT.
– There are virtually no bins at the markets in Taiwan so disposing of your rubbish as you go is interesting!
– It is common for streets to have no footpaths in Taiwan so beware of mopeds if walking along side the roads.
– Drinking of alcohol is not as prevalent in Taiwan so it is hard to find a bar or pub type establishment. Plenty of bubble tea though!
– Raohe Market has very narrow passage so be prepared for a lot of pushing and squeezing 🙂
VISITING SOON? BOOK A SERVICE HERE TODAY!
Have a tip or update for us? – email us at info@triprovider.com
Now it's your turn! – Have you been? Like to know more? Like to comment on this guide?
Please leave a comment in the box below, we're waiting to hear from you!