Bondi to Coogee Beach Coast Walk, Sydney
Bondi Beach in Sydney is famous worldwide for being perceived as a stereotypical Australian paradise of never-ending sun and surf. So if you get the chance to visit during summer, you should definitely pencil in a day of relaxing on the beach with your fish and chips and the odd swim or surf.
But we want to turn your attention to another fantastic reason to visit Bondi and that is the Bondi to Coogee coastal walk.
See how the other half live as you take in expansive views of the vast blue ocean and their waves crashing violently onto the rockpools below. The trail takes you past several superb beaches and parks where the well-heeled have stunning beachside residences.
This is a refreshing and invigorating way to spend a morning or afternoon and highly recommended by Triprovider. You might even see a whale or two at the right time of year!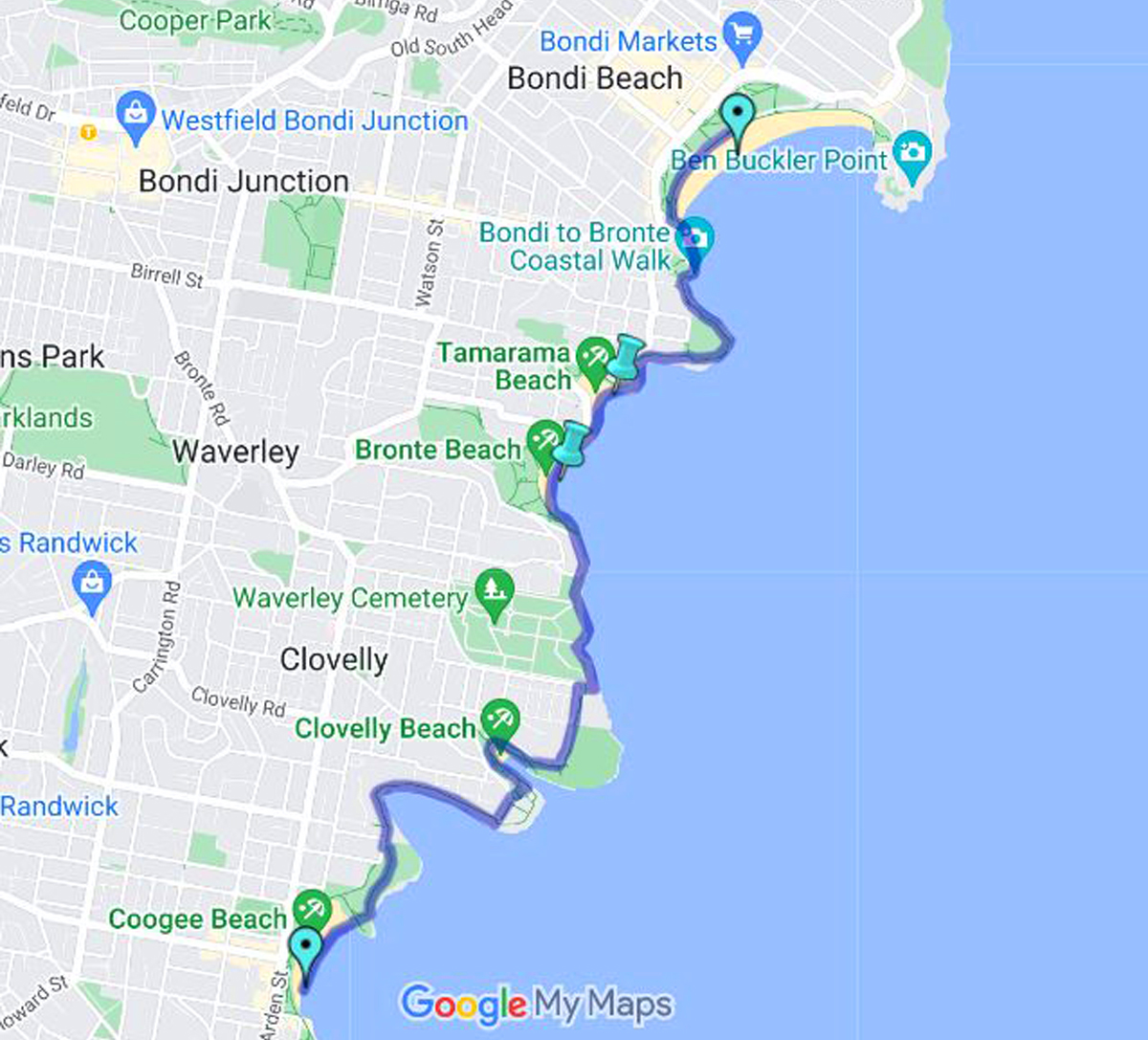 How to get to Bondi Beach from Central Sydney? –
The easiest way from the centre of Sydney is to catch a train to Bondi Junction. Once there, go upstairs and join the line with the other tourists trying to get onto the 333 or 380 bus which take you to Bondi Beach.
From Coogee, catch the 313 back to Bondi Junction.
Use your opal card for all transport as they don't accept cash
How long is the walk from Bondi to Coogee? –
Glad you asked! It's a 6km trail and takes about 1.5-3 hours to complete the walk but again this depends on your speed and how long you stop at the many vistas along the way.
Triprovider took about 4 hours to complete the journey but we stopped to explore and savour every opportunity as we were in no rush and enjoyed a leisurely pace.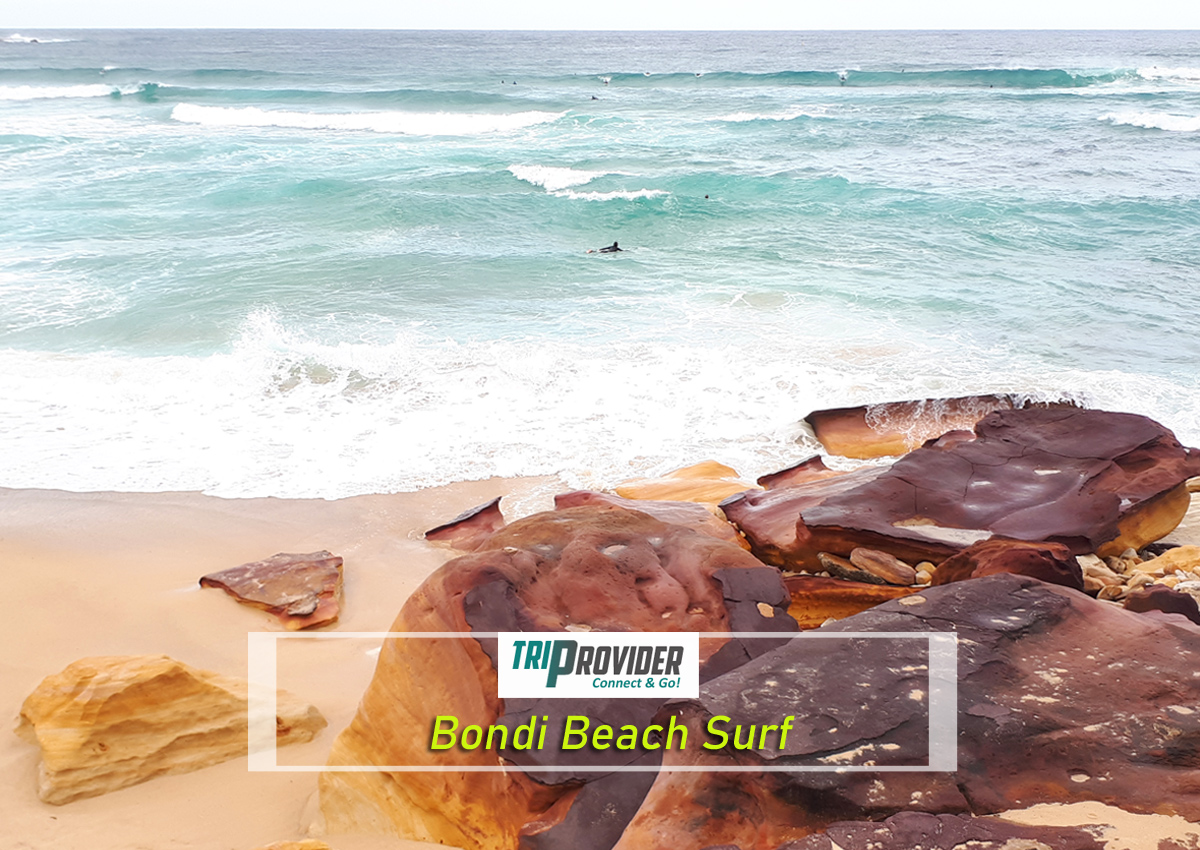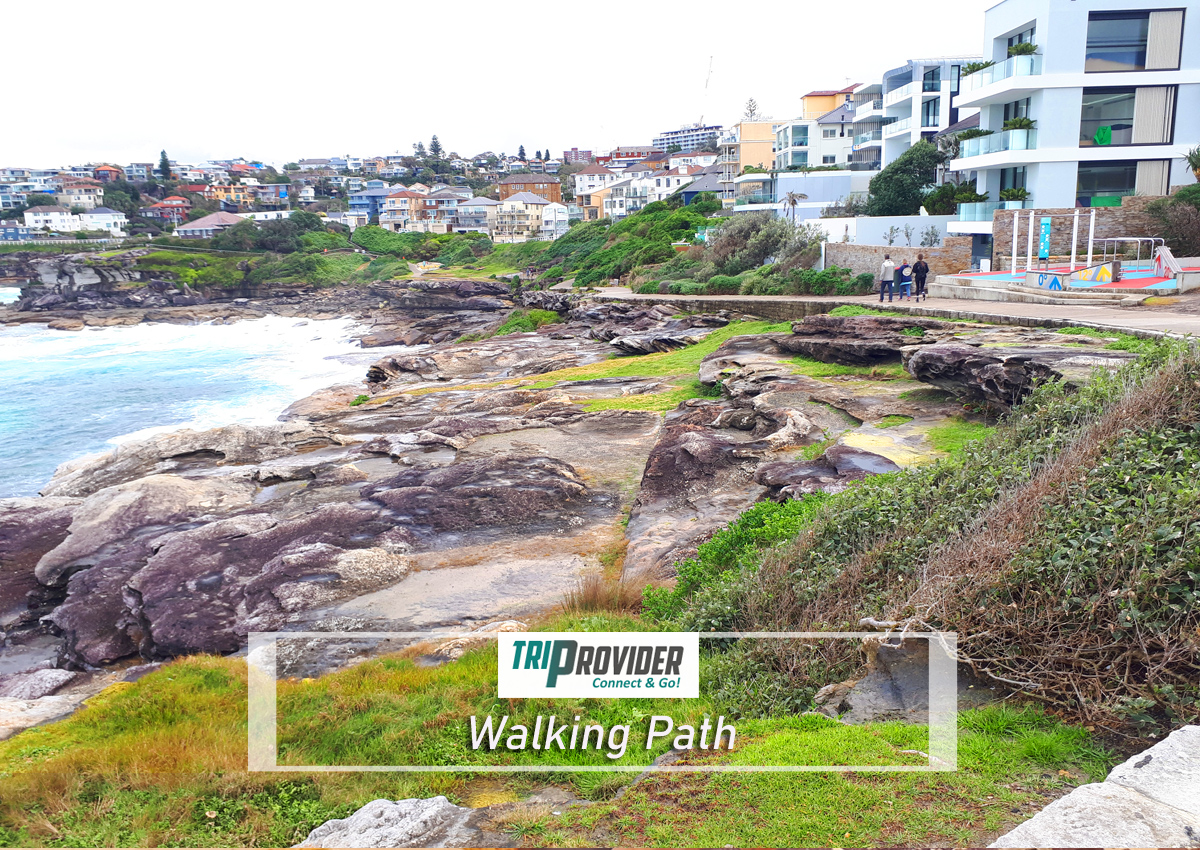 It took us a while just to get out of Bondi due to the captivating views of the famous Bondi Icebergs Pools with the beach as a backdrop. People just want to linger and watch the surfers ride the waves all day. Visitors also think the Pools are for members only but anyone can use them and there is also a bar and RSL club attached for a drink or two.
From here you descend and walk alongside the coast with its crashing waves, rocky escarpments and clear rockpools. Under one of the overhanging cliffs, a woman is sat cross-legged deep in meditation.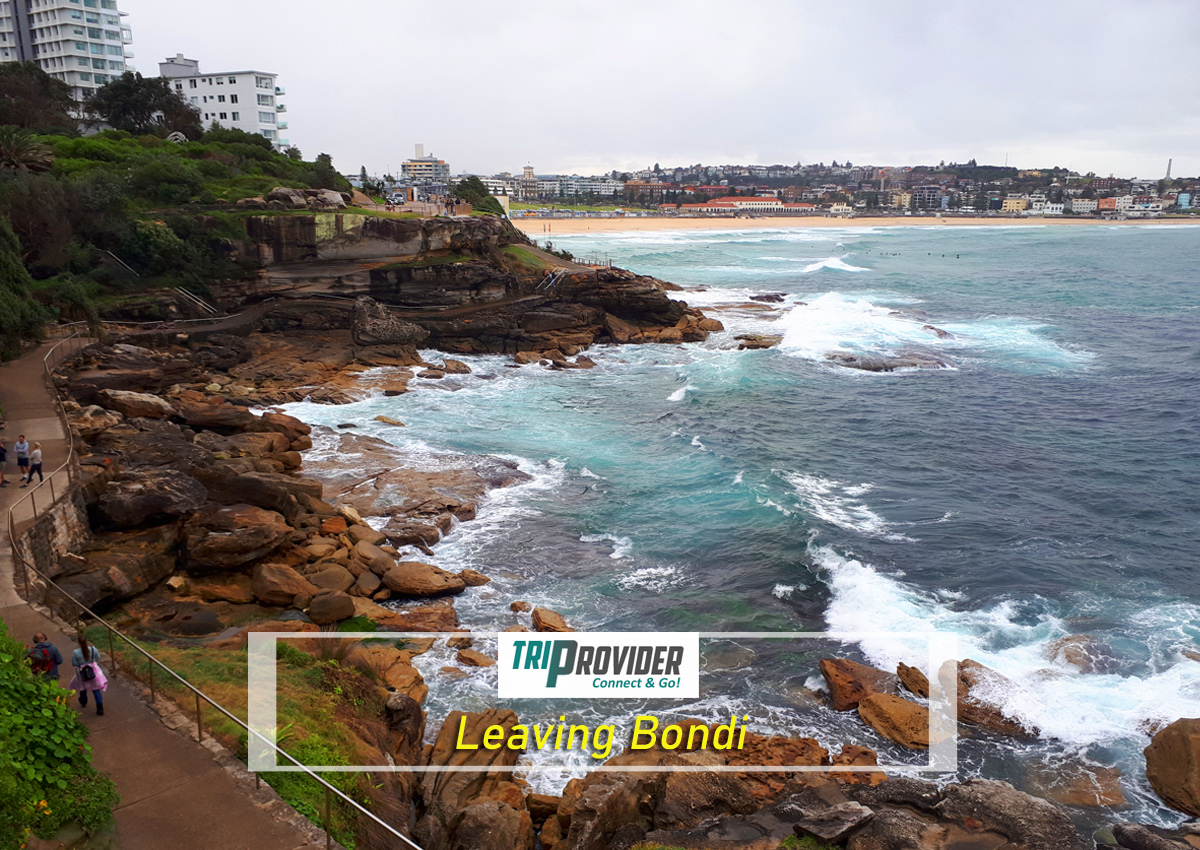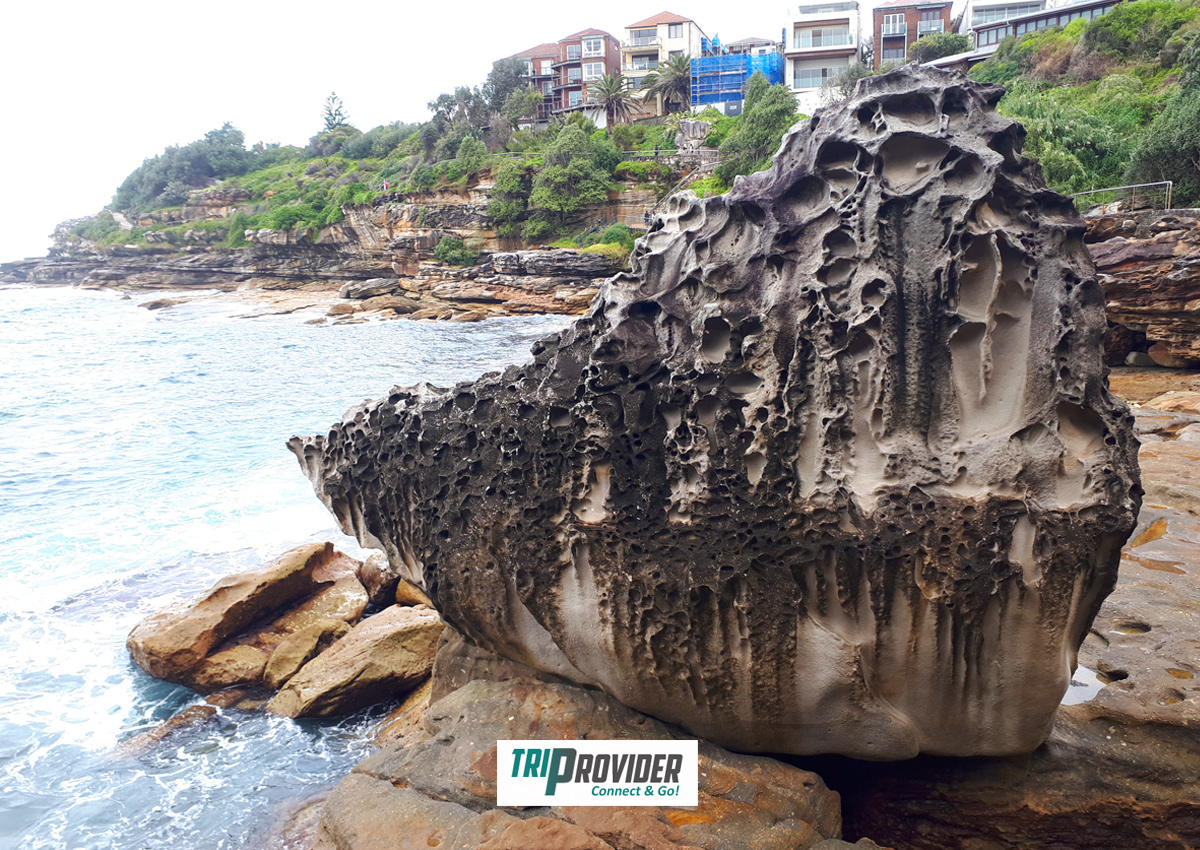 Ascending we find a large open green space called Marks Park and we linger here for a while as it is a great spot to spy for whales. We spot one far on the horizon. In Sydney, June and July are optimal months for whale-watching.
DO I NEED A VPN WHEN TRAVELLING? – A Virual Private Network helps keep your internet connection private and secure plus you change your location address so you can watch your favourite shows! Get it here from Surfshark VPN – A must when travelling!
Another beautiful surf beach with strong currents. The famous surf club which sits on rocks perched above the beach, is being renovated as we walk past for the summer months ahead.
From here we head upwards and walk along the road opposite residential houses with balconies and stunning views.
Is the next stop and it is a wider beach but still has strong currents and rough waters. Like Tamarama, not ideal for swimming, but good for surfing and sunbathing.
Behind it stands a nice green park for BBQ's and relaxing. Like Bondi, it also has an Icebergs style enclosed pool (The Bronte Baths) alongside the rocky coast. Such an amazing place to be.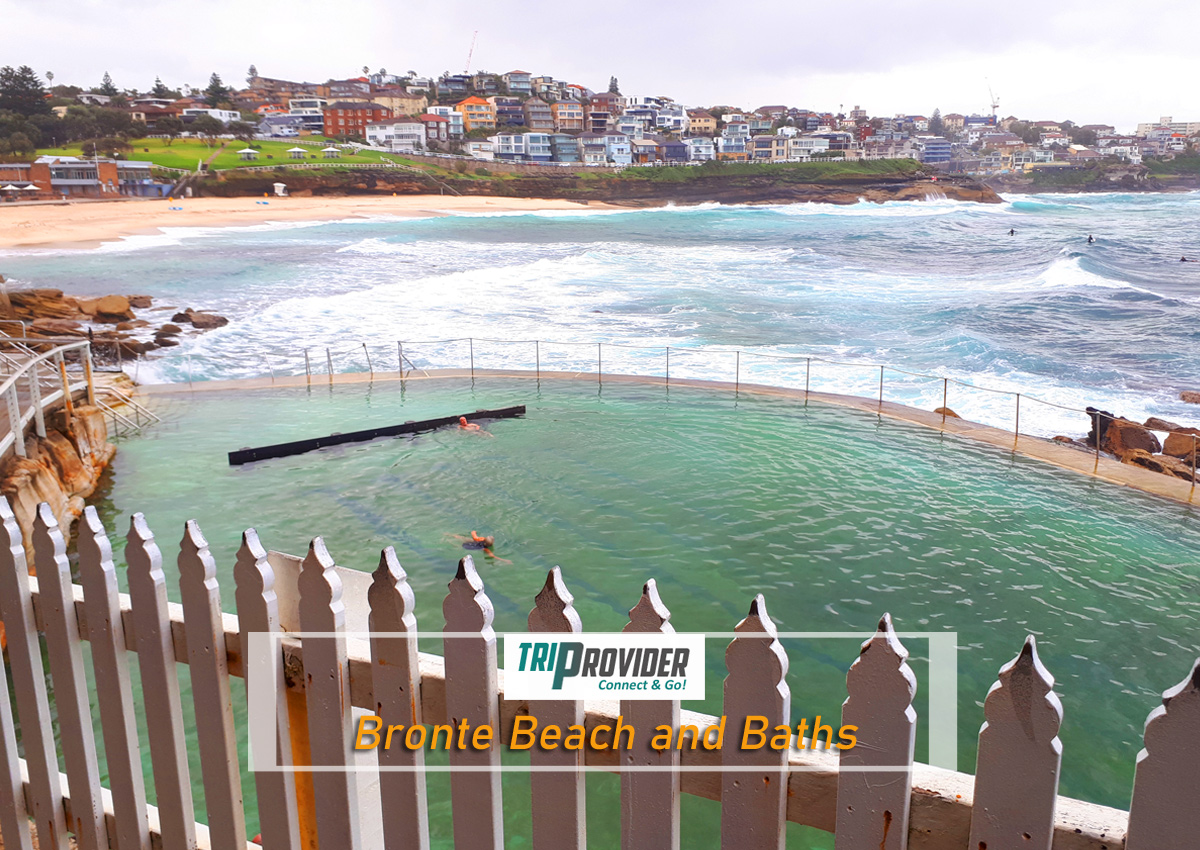 If you didn't know, this would be totally unexpected and somewhat fascinating. A large cemetery full of old graves with sloping views of the ocean. Something must have happened in 1897 as a large percentage of deaths seemed to have occurred at this time. Its sad to see so many plots in disrepair or simply derelict. It seems as time goes by, we are all forgotten.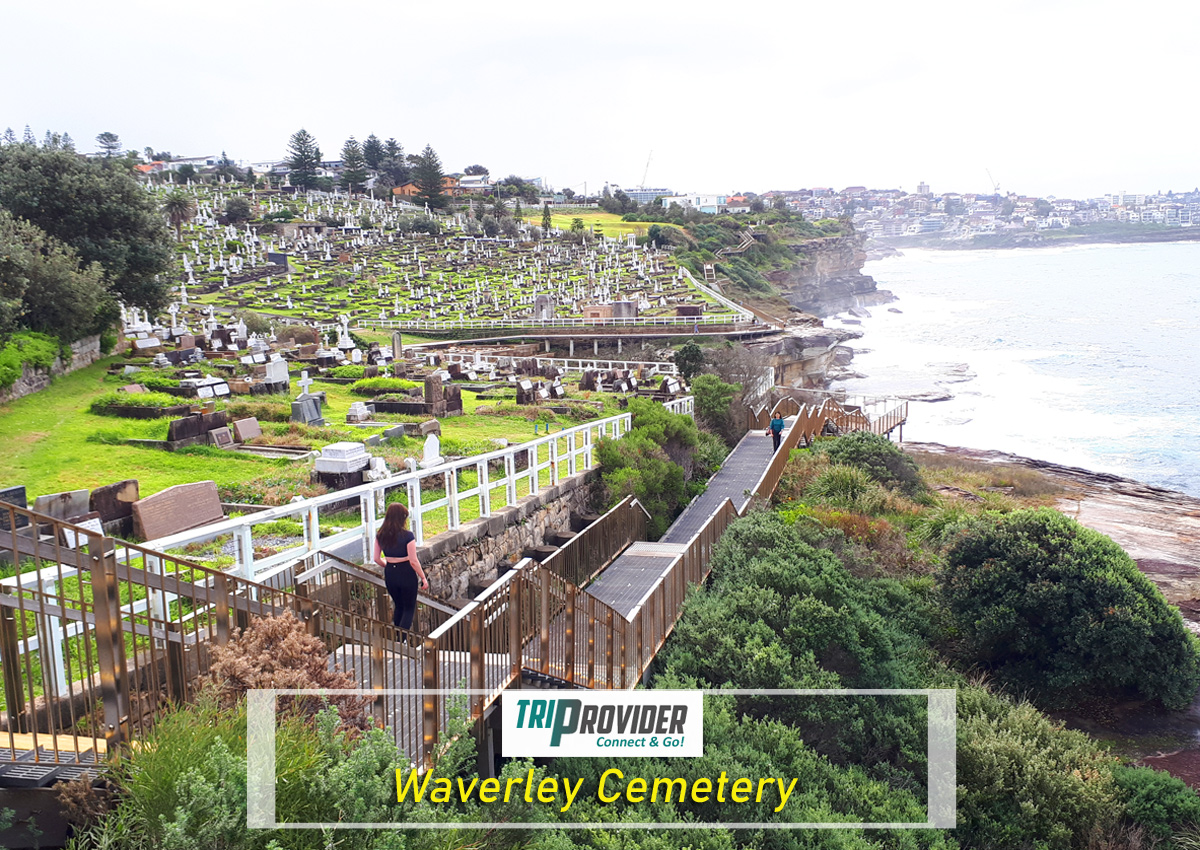 The bowls club here must have the best views in Australia. There is sometimes a kiosk open for coffee or you can go into the club for a cold beer. Moving on we hit the next beach at Clovelly which is somewhat unique in shape as it is a inlet with a beach wedged at the end of it so not actually on the ocean itself. Again, all amenities like toilets and refreshments can be found here.
From Clovelly to Gordan's Bay the residential and ocean views aren't so great but there are some rockpools you can frolick in if you wish. The steps are a little steep here amongst dense tree foilage as you descend down to the bay where boats that have seen better days are strewn all over the place, some upright against the wall.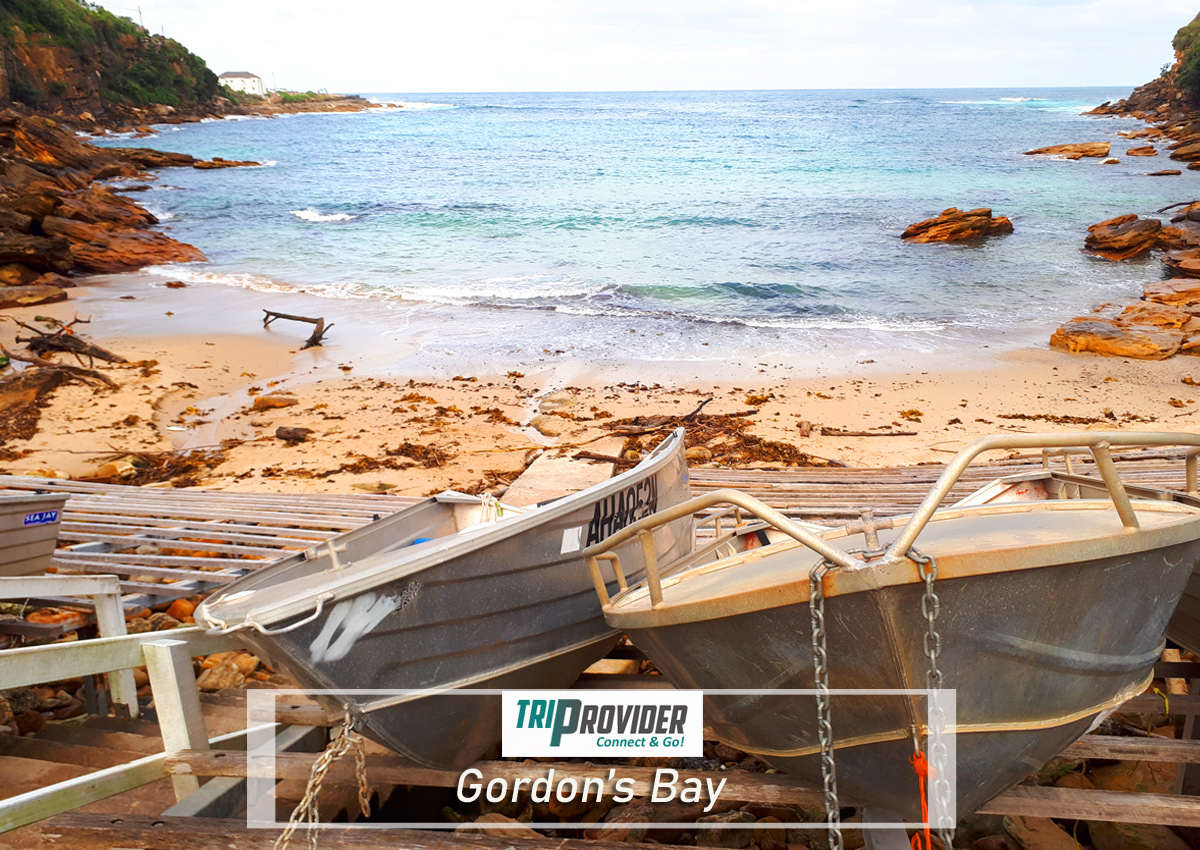 After a hard slog back up we emerge from the foilage into open ground and see our first glimpses of Coogee.
Another awesome wide beach, Coogee is the end for us and we are pretty knackered but have had a great time breathing in the invigorating ocean sea air.
We head for Coogee Hotel for a well deserved cold beer!
This is a highly recommended half day activity if you just want to relax, unwind, de-stress and take in some stunning ocean and beach views. And it's free! Sydney really does have some of the best suburban beaches in Australia. Enjoy.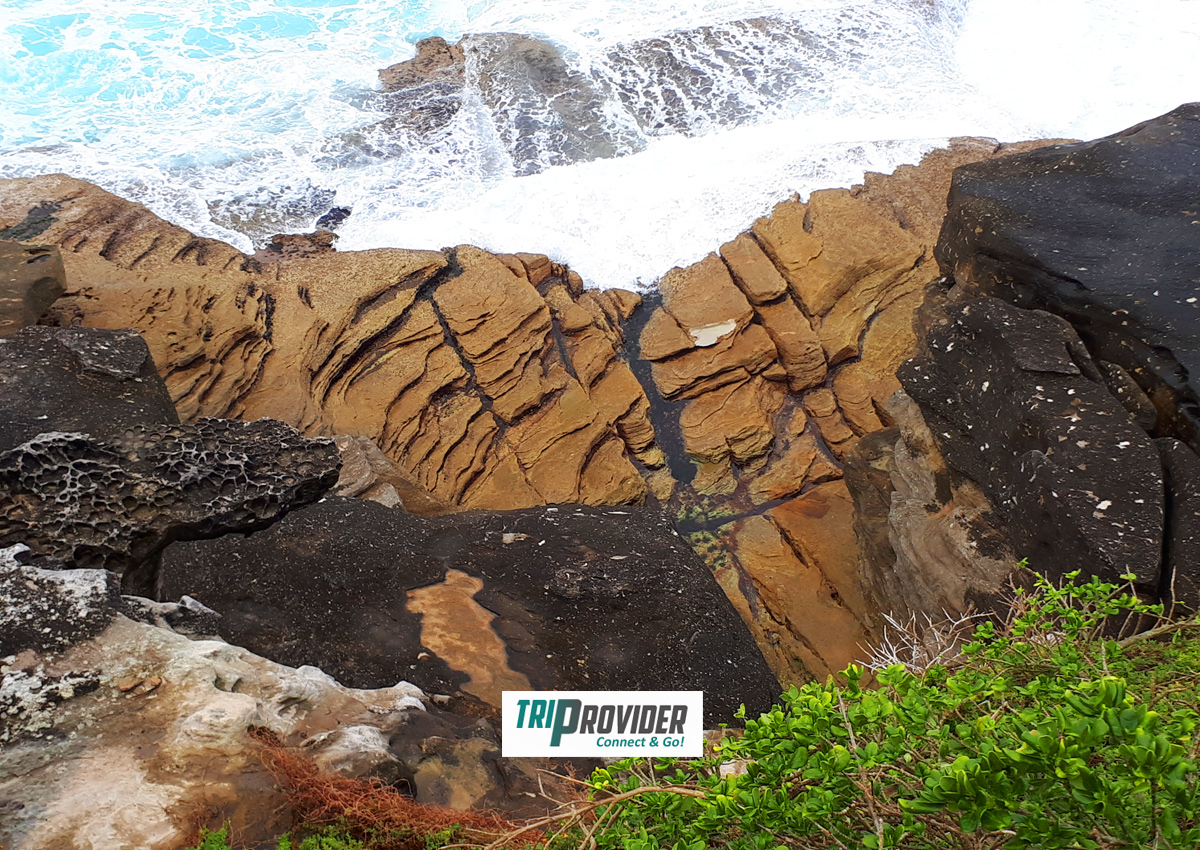 THANKS for reading our article.
Are YOU ready to experience the journey?
Connect and Go with Triprovider!
What is it? – A 6km scenic walk along the coast from Bondi Beach to Coogee Beach in Sydney's East.
When is it? – Anytime you like!
Why do it? – The scenery is amazing and this is the perfect tonic to just detach from the hustle and bustle for a few hours.
How long do I need? – From 1.5 -3 hours but you can easily spend half or even full a day here if you explore Bondi and Coogee as well. Of course, you don't need to do the entire length if you are short on time. Bondi to Bronte is popular as well.
---
Tips for the walk
Tip – We advise avoiding weekends and public holidays as the trail gets very crowded.
Tip – Come in June/July for the best whale watching opportunities.
Tip – Also visit during late OCT – early NOV for the "Sculptures by the Sea" exhibition.
---
VISITING SOON? BOOK A SERVICE HERE TODAY!
Greg Kodric is an avid traveller who loves nothing better than a good wander around the streets and back streets of each new destination he visits.
"I enjoy sitting somewhere with a local brew and just watching the locals get on with their daily lives. It's fascinating to explore the sights, sounds and smells of somewhere new.
As well as visiting the usual tourist attractions, I like to compare the differences between places, the brands and products on offer and of course the local cuisine. I hope you enjoy my articles!"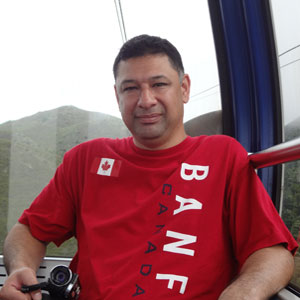 Have a question regarding this trip? – email us at info@triprovider.com
Now it's your turn! – Have you been? Like to know more? Like to comment on this review?
Please leave a comment in the box below, we're waiting to hear from you!