Driving the Vrsic Pass, Slovenia – Which direction is best?
Driving the Vršič Pass, Slovenia – Which direction is best?
The beautiful Vršič Pass features on many itineraries not only because of its stunning alpine scenery, but because most people are doing the loop from Ljubljana/Bled/Kranjska Gora to the Soča Valley and then onwards to the coast or back to Ljubljana.
When planning this part of the itinerary, we often get asked, which direction is better? East to west or west to east? Bovec to Kranjska Gora or Kranjska Gora to Bovec?
Both directions offer the same amazing views and places to stop but a couple of factors come to mind when making this decision.
The Vršič Pass is a very pleasant drive on a nice day with views of towering jagged edged mountains set amongst alpine forest and enticing valleys.
Pull over wherever possible to enjoy breathtaking alpine views!
With the First World War escalating across Europe, the Austro-Hungarians needed an easier way to reach the action in the Soča Valley so commissioned Russian prisoners of war to update the trail that crossed the Vršič Pass.
Completed in six months, many died whilst building the road in appalling conditions.
The 50 hairpin bends are easy enough to navigate except for traffic in summer time (think campervans and buses) and cyclists all year round who can make passing a chore.
When it snows they close the pass so it can be closed from even November to May but with the weather being so unpredictable these days, conditions change daily so check before attempting the drive. If it is closed, the Predel Pass is also a beautiful option with the added bonus of crossing into Italy before you double back into Slovenia.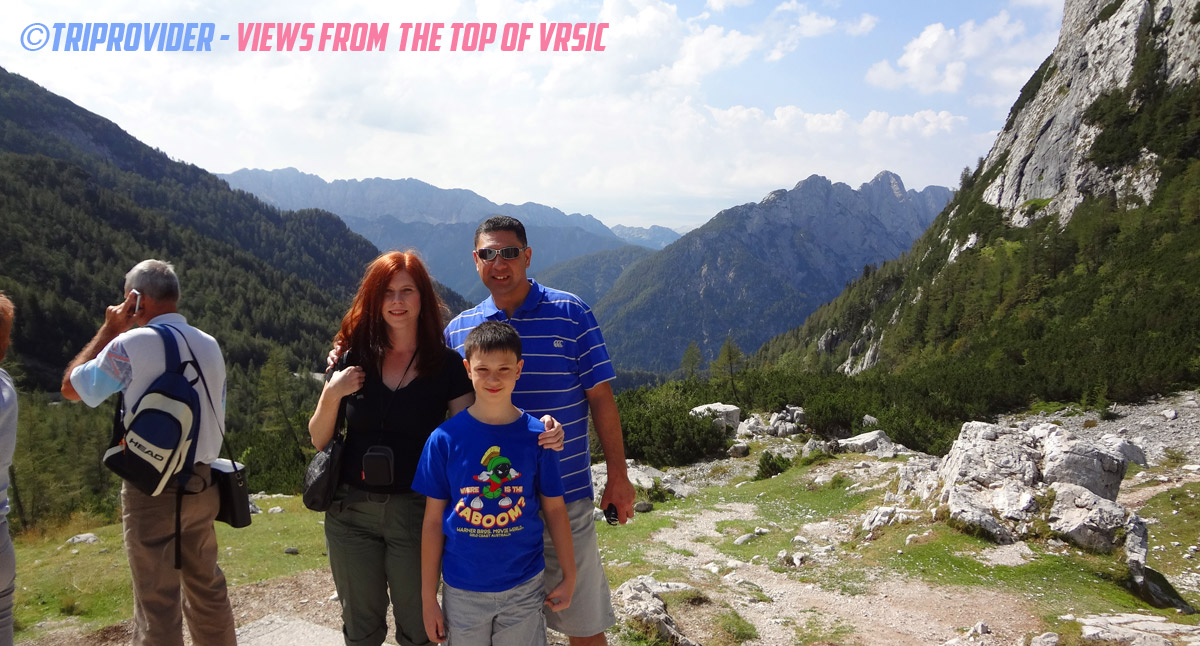 The views from the top are fantastic, but finding a parking spot is another matter!
NEED ACCOMMODATION IN BOVEC, KOBARID or KRANJSKA GORA?
Book and browse hotels, guest houses, tourist farms and apartments via our link HERE
So which way is best?
We would recommend east to west with an early start (8am). We would assume most people leaving Bled/Kranjska Gora to reach Bovec would be leaving early anyway to make the most of the day.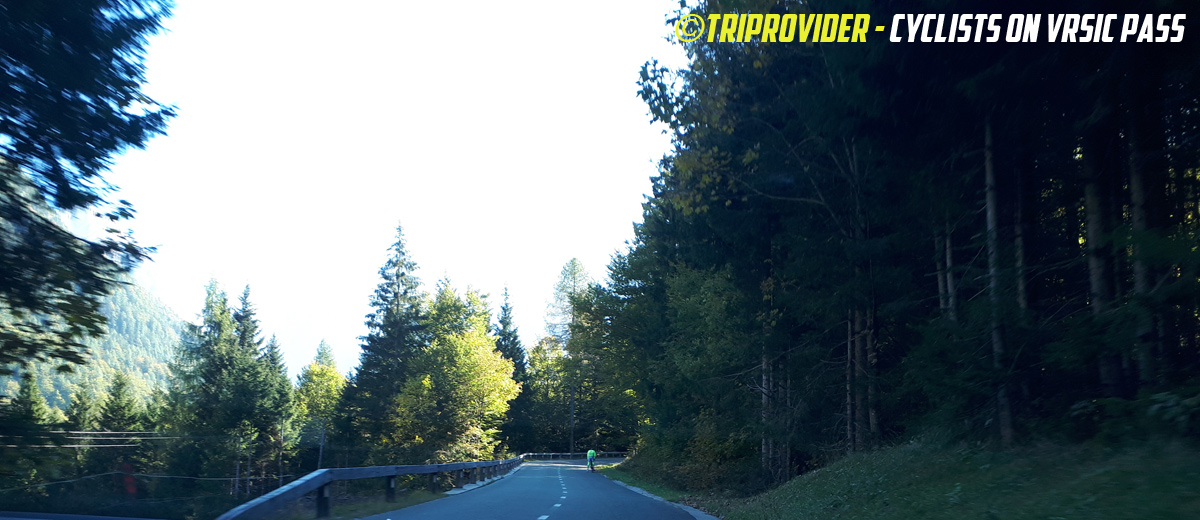 Cyclists can be a pain as you need to slow and then find an opportunity to safely overtake!
Why an early start? With the sun behind you, you can make the most of the views and photo opportunities. At Mt Prisojnik (or Prisank), the sun will be to the left and not overhead. At the peak, again the sun is behind you and so the view of the Soča Valley below is not interrupted and the same of course when you are driving into the valley.
Departing at lunchtime isn't ideal as the sun is directly over the mountains and mostly in your face. Or later east to west it is setting in the valley shading your views coming down.
NEED SEAMLESS CAR RENTAL TO VISIT THE VRSIC PASS?
Book a rental through our partner and sit back and relax! Click HERE to get a quote and book with our partner. Use code SLOFORYOU when booking.

Coming the other way Bovec to Kranjska Gora, an early morning start is ok as you approach the top as the sun is behind you when you view the valley, but after the top the sun is in front of you so the reflection obstructs some of the outlook. A later start would make the Soča Valley bright but the downward part a lot better but shady.
Lake Jasna is as green as they come and a must-see when leaving or entering Kranjska Gora. What a beautiful sight it is!
Another reason for east to west is that a lot of people will miss the Russian Chapel on turn 8 as the signage is poor coming from Bovec and it is easy to miss. Coming from Kranjska Gora it is clearly visible and the parking lot is easy to spot on your right.
The Russian Chapel is a solemn reminder of the tradegy of war.
We hope this insight into crossing the Vršič pass helps your plans. Although east to west is preferable, coming the other way is not a disaster so we wouldn't stress too much. Enjoy the crisp mountain air and have a great time!
Do you want to be featured on Triprovider?
Triprovider invites you to submit your trip reports and share your experiences!
We are also keen to partner with local travel writers and companies.
Visiting Slovenia soon? Book a service today!
Greg Kodric is an avid traveller who loves nothing better than a good wander around the streets and back streets of each new destination he visits. "I enjoy sitting somewhere with a local brew and just watching the locals get on with their daily lives. It's fascinating to explore the sights, sounds and smells of somewhere new. As well as visiting the usual tourist attractions, I like to compare the differences between places, the brands and products on offer and of course the local cuisine. I hope you enjoy my blogs!"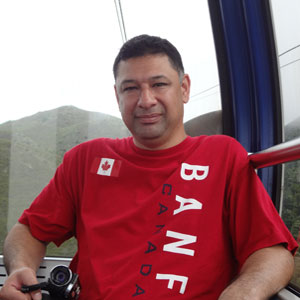 Driving the Vršič Pass, Slovenia - Which direction is best? The beautiful Vršič Pass features on many itineraries not only because of its stunning alpine scenery, but because most people are doing the loop from...
  Lake Bled, Slovenia - A Walk Around Paradise Looking for one of the most magical settings in Europe if not the world? Picture this then – A placid lake with waters shimmering in shades of turquoise and aqua blue, complete...
Have a question on Slovenia? – email us at info@triprovider.com
Now it's your turn! – Have you been here? Like to know more? Like to comment on this blog?
Please leave a comment in the box below, we're waiting to hear from you!