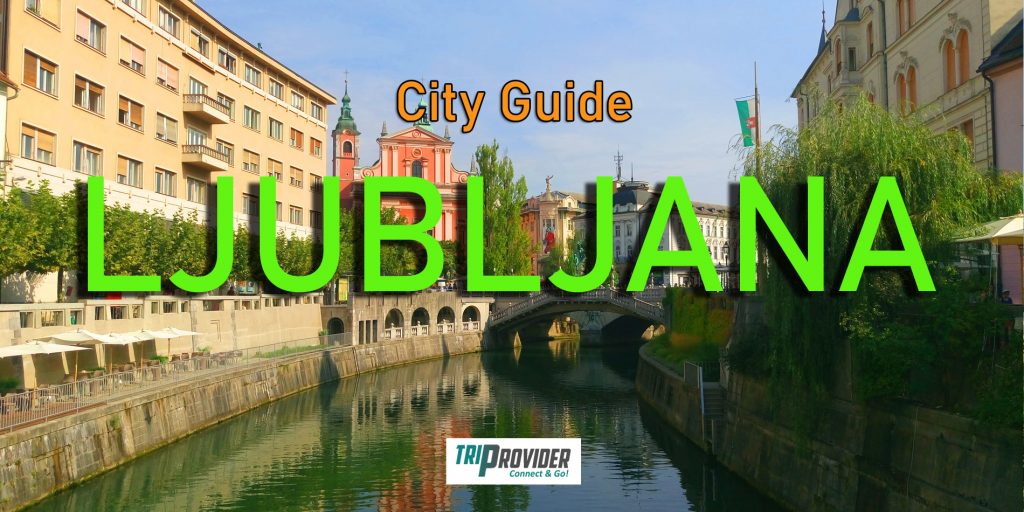 Why Visit Ljubljana, Slovenia?
Ljubljana has become the favourite small capital city for many and its easy to see why. Just think of the 3 c's – Its cool, compact and cosmopolitan. It has a cool riverside and old town vibe, Its compact and easy to get around, and the people are hip and friendly. What more do you want? Visit Ljubljana and let it captivate you too!
What to see and do in Ljubljana, Slovenia?
The main sights of Ljubljana can be seen in a day. Two days are needed if you want to throw in a trip to a museum, Tivoli Park or do more shopping. The main action is centred along the banks of the Ljubljanica river. Here its all about chilling out and watching the world go by (or ride by, Ljubljana has a lot of cyclists!!) – So take your time and unwind. Then wander the cobbled old town and choose somewhere nice for dinner. A trip up to the castle provides sweeping views of the city and beyond.
A visit to the market to browse fresh produce and buy some locally made souvenirs. Visit a museum and eat cake in the park, Ljubljana is a great city to explore and use as a base for day trips.
Book Ljubljana Tours Here
How do I get to Ljubljana, Slovenia?
Road – If you have a car then of course you can arrive from all directions – Austria via Villach or Graz and Maribor, Hungary, numerous crossing into Croatia and from the freeway leading to Venice in Italy. WARNING – You must purchase a toll vignette before using tolled roads in Slovenia or heavy fines apply.
Transfer – If you don't have a car then of course contact Triprovider at info@triprovider.com as we have great partners who can provide an excellent service anywhere in Slovenia and beyond. Ljubljana to Venice, Budapest, Split, Zagreb, Rovinj, Trieste, Vienna are common journeys. Ljubljana to Venice average – 3 hours. Ljubljana to Budapest average – 5.5 hours. Ljubljana to Trieste average – 1.5 hours. Ljubljana to Zagreb average – 2 hours.
Air – As above, if you are arriving into Ljubljana Airport (which is the main airport) and need to get to Ljubljana town, then contact us for a transfer. Ljubljana Airport is serviced by many European airlines, see their site for flights.
Tourists also arrive into Venice Marco Polo airport. From there contact us for a transfer to Ljubljana. Check Venice airport site here.
Trieste airport is also an option and closer – check here. Other options include Zagreb, Klagenfurt, Vienna, Salzburg and Treviso. Of course you can also rent cars from all airports. Book with our link here
Ferry – We are partners with the main ferry company running Piran and Umag to Venice trips. See Sloveniaforyou's page for details on how to book.
Cruise Ships – Hundreds of these dock in Koper every year so if you want to visit Ljubljana you only need find a cruise that stops there and book a tour which includes Ljubljana. See the blog here
Bus/Train – You can reach Ljubljana by International bus and train from all directions.
Zagreb – 3 hours bus and train. Budapest – 8 hours bus and train. Vienna – 6 hours bus and train. Venice – bus 3 hours and train 5 hours.
Ljubljana Train Website
Ljubljana Bus Website
When is the best time to go to Ljubljana, Slovenia?
The best time to visit Ljubljana and Slovenia is during the shoulder or off-season (May-June and September-October). It is still fairly warm and there are less tourists and schoolchildren giving you room to breathe and enjoy the sights. The colours of spring and autumn are captivating as well!
July and August are peak summer holiday season and it can be quite hot in the city. The city always has plenty going on with festivals etc so if you do plan coming at this time then definitely pre-book early! One good thing is that locals usually head for the beach so the city can be eerily quiet sometimes!
The rest of the year (November-April) is of course colder but the Christmas festival is popular and you can have the city all to yourself at other times. If you choose to visit Ljubljana you will definitely be one of the "locals"!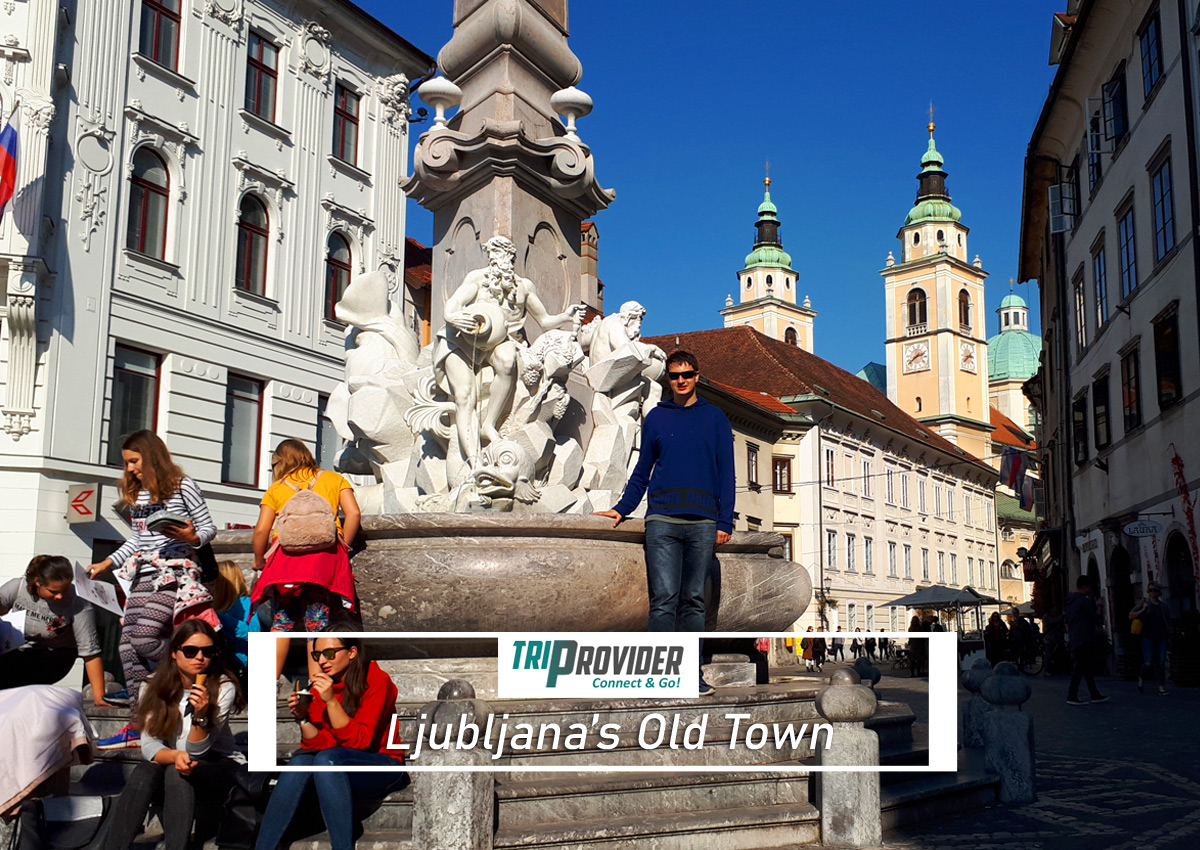 How do I get from the airport to Ljubljana, Slovenia?
TRANSFER – The best way if not renting a car is to book a transfer through our partners here at Triprovider. They will provide modern cars with English speaking drivers. Journey is about 30 minutes from Ljubljana Airport.
CAR RENTAL – Driving is easy in Slovenia and the main roads are very good. We can recommend our partners at Zest Car Rental for good customer service!
BUS – The bus is cheap and a good way to travel if you have time and no luggage. See the website here for times.
Where do I stay in Ljubljana, Slovenia
There are many choices of accommodation in all categories (luxury hotels, budget hotels, hostels, guest house, boutique, apartments) within the city centre. Practically anywhere is ok as Ljubljana is not a big city. Many choose to stay somewhere near the old town or river. The area near the train station is more commercial than residential. Browse using the link below and connect and go!
Book Accommodation in Ljubljana Here
I'm here! What's a good itinerary for Ljubljana, Slovenia?
Ljubljana centre is compact enough to walk around in one day.
In two days you could also explore the city in more detail and visit Tivoli Park or some museums.
If using Ljubljana as a base then you could base yourself here for 3-7 days and explore the city and take day trips as noted above.
Here are some suggested itineraries and ideas:
Ljubljana in one day –
After breakfast, visit the market in the old town
Take our Ljubljana Walking Tour get acquainted with the city.
Lunch, try the excellent pizza at Foculous perhaps!
Take the Funicular up to the Castle and enjoy the views and history.
Enjoy an afternoon cocktail at a riverside bar.
Dinner at a restaurant in the old town.
Drinks and super views from Neboticnik.
Ljubljana in two days –
Day one as above.
Day two walk to Tivoli Park and climb to the summit of Rožnik Hill.
Return via road down to Restaurant Čad and have a delicious grilled lunch!
Visit the National Museum or one of the other museums noted above.
Visit Metelkova for something different.
Dinner at another restaurant.
Stroll the old town and riverside, buy an ice cream or another cocktail!
Ljubljana in 3-7 days –
Days one as above, use day two as above for day three perhaps.
Take several great day trips (see our tour section) like lake Bled, Postojna Caves and Maribor.
Visit BTC for some window shopping or have a swim at Atlantis.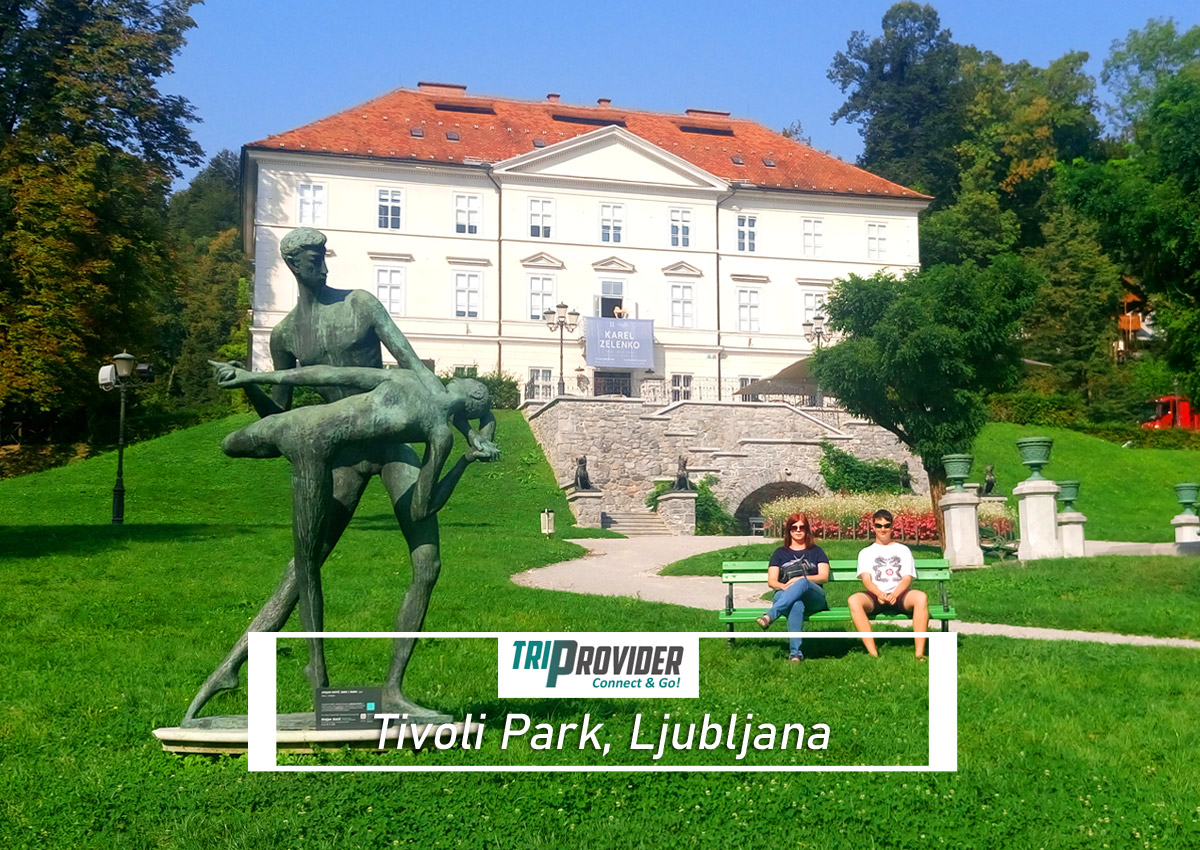 Tips, Facts and recommendations for Ljubljana, Slovenia
– You may see the green Kavalir buggies whizzing around town.
Make use of them if you need to get from one end of town to the other quickly as they are free!
– A trip to the castle for sunset is a good idea on a nice day.
– Climb the Nebotičnik at night for stunning city and castle views.
TOURS/TRANSFERS? – Looks so beautiful! I want to visit but we won't have a car – No worries, here at Triprovider we have the best partners in Slovenia. You can book an exciting day tour with or without activities or you can just book a transfer if you want to visit for a few days. We have partners in Ljubljana who are experts so contact us today! – Email at info@triprovider.com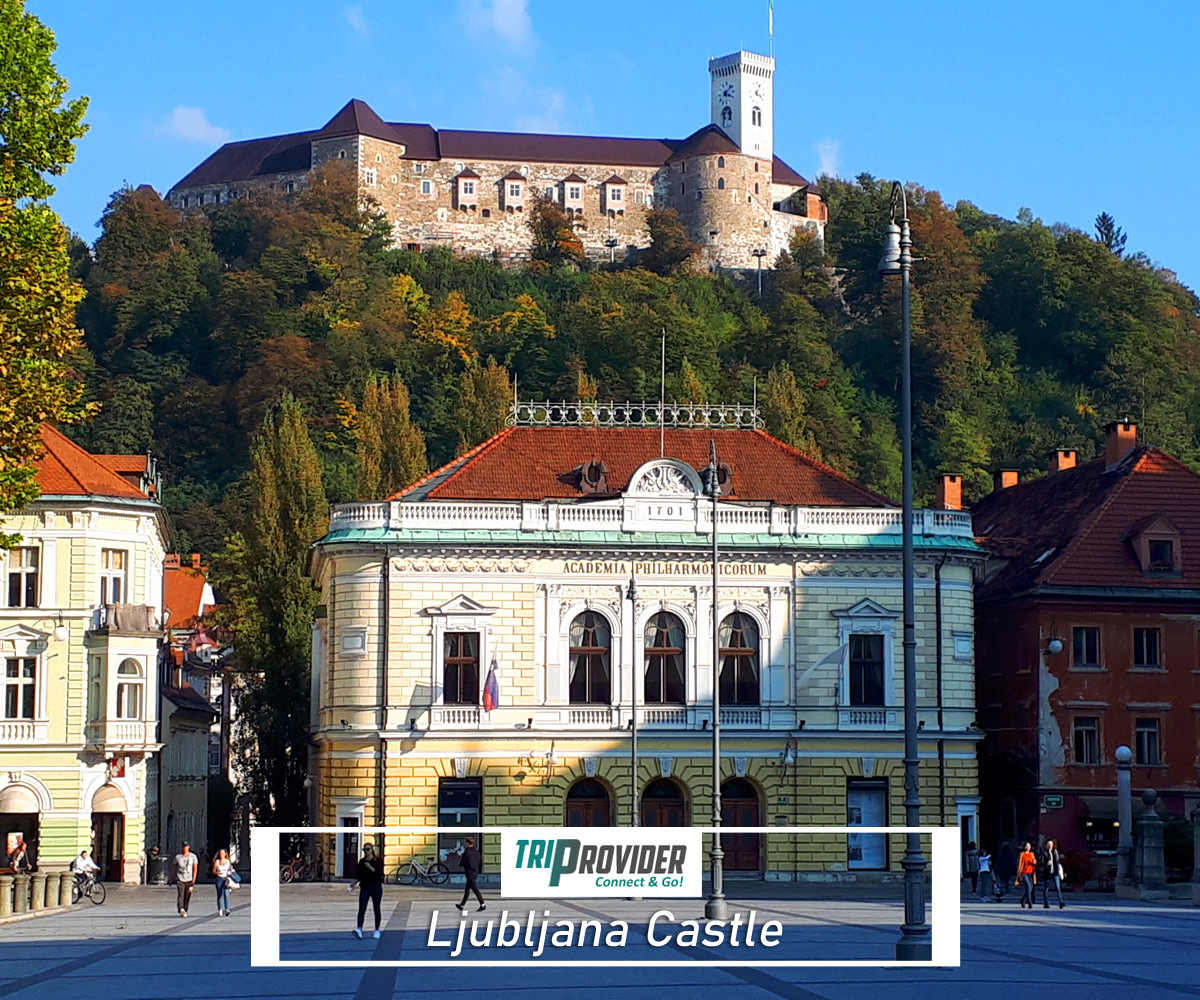 VISITING SOON? BOOK A SERVICE HERE TODAY!
Have a tip or update for us? – email us at info@triprovider.com
Now it's your turn! – Have you been? Like to know more? Like to comment on this guide?
Please leave a comment in the box below, we're waiting to hear from you!